Von Heyking offers an interesting scholarly work that places Churchill's many political friendships within a philosophical grounding.
Tags:
Andrew Roberts
,
Daimonism
,
Duke of Marlborough
,
F.E. Smith
,
Franklin Roosevelt
,
Lord Beaverbrook
,
Lord Birkenhead
,
Max Aitken
,
Plato
,
Prince Eugene of Savoy
,
Roy Jenkins
,
The Other Club
,
Wendell Wilkie
,
William III
,
Winston S. Churchill
,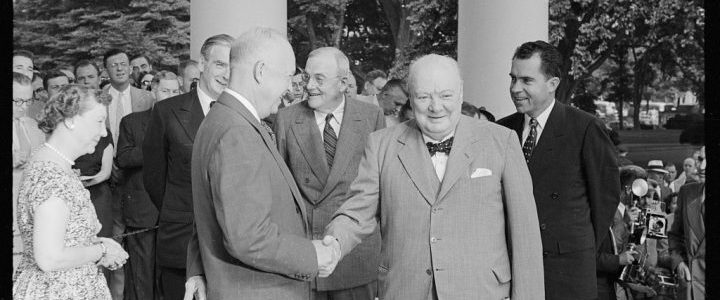 Speaking of Britain and its Empire in 1941, Winston Churchill said: "We have not journeyed all this way across the centuries, across the oceans, across the mountains, across the prairies, because we are made of sugar candy."1 A few weeks earlier he had advised the boys at Harrow School: "Never give in—never, never, never, never—in nothing, great or small, large or petty—never give in except to convictions of honour and good sense. Never yield to force; never yield to the apparently overwhelming might of the enemy."2 The image he conveyed is one of hardiness and personal toughness, and it galvanized his countrymen. Yet we rarely give thought to where he found the hardiness and resilience he conveyed.
Tags:
Alan Brooke
,
Charles Moran
,
Clementine Churchill
,
Duke of Marlborough
,
Elizabeth Everest
,
Franklin Roosevelt
,
John Churchill
,
Joseph Stalin
,
Mary SOames
,
Sarah Churchill
,
Winston S. Churchill
,