Articles

The Max Morris Churchill Quotations Selection Gets a C-Minus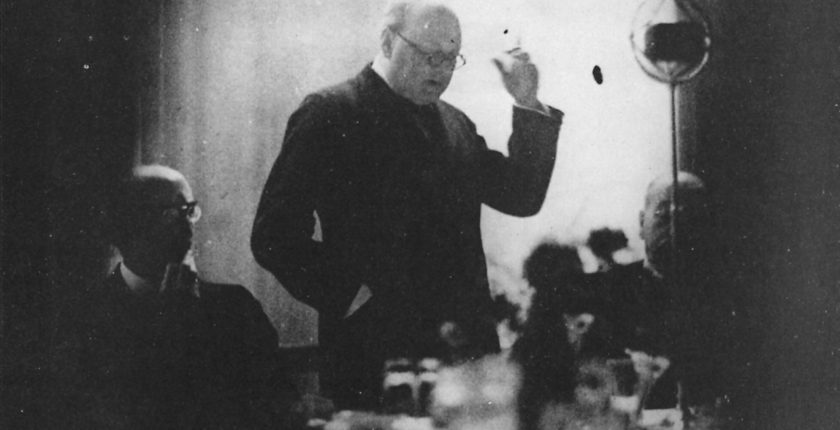 ---
Max Morris, ed., The Smart Words and Wicked Wit of Winston Churchill. New York: Skyhouse, 2017) 160 pages, $12.99, Kindle $7.99
---
If you are in search of the best and most authentic book of Churchill quotes, this is not the one for you. Instead, you need Richard Langworth's Churchill by Himself: The Definitive Book of Quotations (2008, 2012, 2016)). Why? Because the latter tracks and attributes all of its 4000, whereas none of the 252 alleged Churchill quotes in the Morris book have any citations, although 69 have brief date or short sentence descriptors.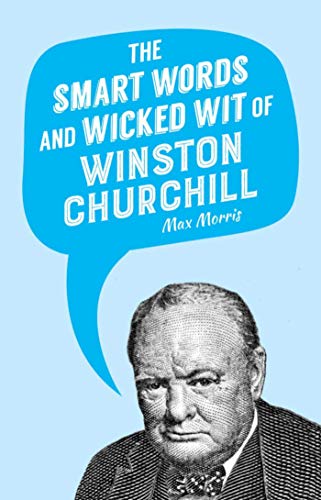 Morris provides no sourcing whatsoever, no footnotes, endnotes, bibliography, glossary, appendices or index. Nor are there original contributions by Morris as editor, such as a foreword, introduction, or an afterword. The quotes are organized into 14 chapters, with such headings as "Domestic Politics," "War and Peace" and "Sage Advice." An engraved version (from the U.S. commemorative stamp) of Yousuf Karsh's 1941 Ottawa photo is repeated 38 times, usually with a text balloon. Thirty other engravings of various stock illustrations thought relevant to specific quotes are also supplied.
Is Morris accurate?
This is the first question one should ask of Churchill quotations books. To answer it, I tried to authenticate its contents using Langworth's book and website, this website and others. Other useful sites include the Library of Congress, the International Churchill Society, the National Archives, and Quoteinvestigator.com. Finally, I referred to Churchill's published speeches and his own books.
A reviewer should not have to investigate every quote in this way. Editor Morris should have already performed the task. Otherwise his book, like many others of the type and websites that offer no credible attribution, are effectively useless.
After several days of such I was able to confirm that 136 of the Morris quotations are accurate and authentic. For example: "In wartime, truth is so precious that she should always be attended by a bodyguard of lies" (Morris 29, Langworth, 27). Another refers to Churchill's ceremonial style in declaring war on Japan: "When you have to kill a man it costs nothing to be polite" (Morris 32, confirmed here).
Bowdlerized or garbled
Fifteen quotes are truncated or garbled, but roughly authentic. This can be seen in the following:  "Some people regard private enterprise as a predatory tiger to be shot. Others look on it as a cow they can milk. Not enough people see it as a healthy horse, pulling a sturdy wagon." (79) This is bowdlerized from the original: "Among our Socialist opponents there is great confusion. Some of them regard private enterprise as a predatory tiger to be shot. Other look on it as a cow they can milk. Only a handful see it for what it really is—the strong and willing horse that pulls the whole cart along." (Langworth, 392).
Morris occasionally tries to edit a specific remark about someone to a generalized maxim. Example: "Men occasionally stumble over the truth, but most of them pick themselves up and hurry off as if nothing had happened." (141). This remark was actually directed at Prime Minister Stanley Baldwin: "Occasionally he stumbled over the truth, but hastily picked himself up and hurried on as if nothing had happened" (Langworth, 322).
Churchill did not say, "I am a sporting man, I always give them ["trains and planes"] a fair chance to get away." His wife said of him: "Winston always likes to give the train a sporting chance to get away." He did say (in My Early Life): "I do think unpunctuality is a vile habit, and all my life I have tried to break myself of it" (Langworth, 519).
Too many errors
Having verified 151 entries as accurate or semi-accurate, I turned to Hillsdale College's digital scans of his entire published canon, and confirmed another 73. But only rarely does Morris provide clues to their circumstances, which would make the book more instructive. Take "Don't get torpedoed; for if I am left alone your colleagues will eat me." (10) Morris tells us this was said to Prime Minister David Lloyd George, who was voyaging to Russia in 1916. Alas such explanatory notes are rare.
Thus Morris includes 28 quotes which cannot be tracked to anything Churchill said by all the resources I could muster. A dozen are known to be by other persons, like: "There are a terrible lot of lies going about the world, and the worst is that half of them are true." (Churchill said this, crediting a "witty Irishman.")
Now 11% is not too high an error rate. We might say of Morris that "a terrible lot of misquotes are in his book, but 89% of them are true." That's better than some other quotation books, and at least one notorious website, AZ Quotes. Other quotebook editors, more ambitious than Mr. Morris, have simply made many of them up.
But Churchill's words are now so thoroughly documented that there is no need to misquote him even once in ten times. Morris could have easily applied himself to available sources and compiled Churchill's "Smart Words" with more accuracy. He might even have thought of a phrase besides "Wicked Wit," which was used by a previous quotations book even less accurate than this one.
The author
A frequent contributor to The Churchill Project, Mr. Shepherd is the University Archivist and Head of Special Collections at The Catholic University of America in Washington, DC.
Further reading
"Churchill Quotes without Credit"
Churchill Project Articles
Stay In Touch With Us
Subscribe now and receive weekly newsletters with educational materials, new courses, interesting posts, popular books, and much more!