Articles

Alan Allport: The War, Nothing but the War, yet Not the Whole War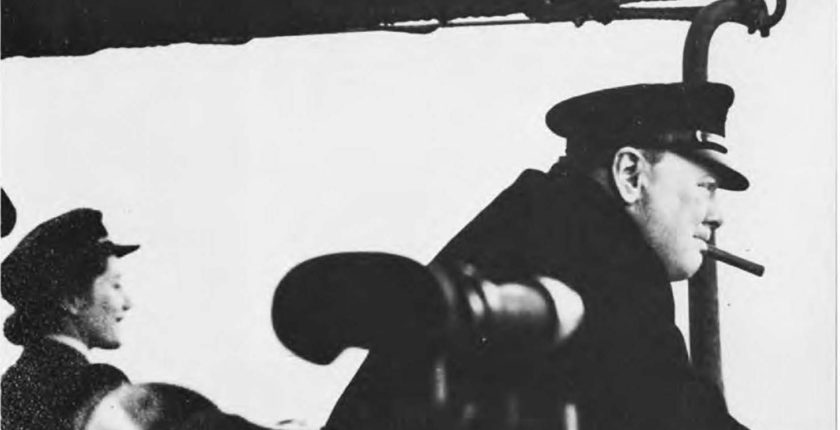 ---
Alan Allport, Britain at Bay: The Epic Story of the Second World War, 1938-1941. New York: Knopf, 2020, 564 pages, $35, Amazon $18.99, Kindle $18.99
---
England wasn't "The Shire"
The Second World War ended seventy-five years ago and is the most written about conflict in human history. Britain fought from the third day to the last. It is a testimony to the difficulty of getting one's arms around the story of Britain's war that two very fine historians have published a synthesis and interpretation of it without simply repeating one another, producing two accounts very much worth reading.
The concluding volume of Dan Todman's Britain's War was discussed by this reviewer on this website. Alan Allport's Britain at Bay 1938-1941, the first of two promised volumes, covers the same time period as Todman's first volume but with a different slant. Todman begins in 1937 with the first serious moves towards large scale rearmament. Allport starts with the British self-image in 1938, and shows that things were not quite what they seemed to be.
In some quarters that self-image was, Allport writes, of a gentle people living in a rural idyll. ("Shire folk," a Tolkienesque trope that can become a little tiresome.) Allport demonstrates how reality was anything but rural, idyllic and calm. An IRA bomb caused carnage in central Coventry in 1938. A British Army counter-insurgency operation in Palestine that year got out of hand, turning into a massacre of Arab villagers.
Allport in Churchill's shadow
His highly unorthodox introduction done, Allport then reverts to a fairly standard, well-written narrative of the war's first twenty-four months. Here we confront the issue that shapes all efforts to write of wartime Britain: the long shadow of Winston Churchill.
In 1969 the distinguished British historian, J.H. Plumb, contributed an essay on Churchill as historian to a collection called Churchill Revised (Four Faces and the Man in UK). Plumb made the point that Churchill's war memoirs "will deeply influence…subsequent historians. They move down the broad avenues which he drove through war's confusion and complexity." Even Plumb would be surprised at how prescient he was. Seventy-five years later, despite the mountains of books and articles—despite David Reynolds' brilliant deconstruction of how Churchill's memoirs were constructed—the outline of Churchill's architecture is still visible in account after account, even the most recent.
After Allport's attention grabbing opener, he touches all the expected bases: Norway, Dunkirk, the Spitfire Summer, etc. There are new materials, new angles of vision to be sure, but the basic account was set long ago. Fair enough you might say—that is what happened, isn't it? Yes, of course, it is what happened—but not the only thing that happened.
One of Churchill's best-known statements was his avowal: "I have not become the King's First Minister in order to preside over the liquidation of the British Empire." Yet that is exactly what he did. The cost of victory burned up the Empire.
The India equation
A key step in that process occurred in the summer of 1940. Allport does not mention it (nor does Todman). To meet the crisis that opened with the collapse of France, Churchill's government ordered the Indian authorities to raise the largest army possible in India as quickly as they could (largely to sustain the imperial position in the Middle East.)
The Indian Army then stood at about 200,000 men; only 500 of its officers were Indian. In 1945 that army stood at 2.3 million—the largest voluntarily enlisted force in history. There were 15,000 Indian officers, some commanding brigades. Churchill did pay tribute to "the glorious heroism and martial qualities of the Indian troops" and their vast numbers. He regards their role as "a glorious final page in the story of our Indian Empire." But he does not delve into the implications. One who did was the Indian Army commander General Sir Claude Auchinleck, who said of his Indian officers, "everyone worth his salt is a nationalist."
The Raj died during the war—in the service of the Empire of which it was the keystone. All that was left in 1945-47 was a protracted argument over who to hand the keys to. And how many sets would be needed! Churchill did not want to think about this at the time, nor remember it much later. It is not therefore covered in his memoirs—nor remembered by most writers on Britain at war. But it must always be remembered that Britain's war was also a war of nearly a quarter of the human race, some of whose stories don't appear in the spacious pages of Churchill's memoirs.
"Victory without Bankruptcy"
One thing however is abundantly covered in both Todman and Allport: relations with the United States. Makers of British defense, foreign and financial policy knew that another global conflict would inevitably foster dependence on the U.S. (This was another reason that Chamberlainite Tories backed appeasement.) When war came anyway, the Chamberlain government tried to fight a careful, controlled conflict. "Victory without Bankruptcy" might well have been their motto. Then came the fall of France, the Churchill government, and a clear statement of war aims: victory at all costs.
The costs were soon soaring and as they did, the price tag for American aid became crystal clear. The first of many unequal transactions was the famous "Destroyers for Bases" deal in September 1940. The destroyers in question were old World War I "four stackers," not the U.S. Navy's best, built hurriedly to meet the first battle of the Atlantic in 1917-18. They had been indifferently preserved and maintained over the intervening two decades. In return for these old, high-maintenance ships, Britain handed over pieces of valuable real estate from Newfoundland to Trinidad. Britain might be on the brink of invasion, but the American government drove a hard bargain.
Changing roles
Those bases extended the American security zone in return for, essentially, not very much. Churchill valued the deal for its symbolism, and his memoirs wrapped it in Anglo-American romance. But fundamentally it was a waxing imperial power taking advantage of a weakening one to enhance its own power and security. It was the template for a wartime alliance which in long retrospect seems not quite so special after all.
It is easier for authors like Todman and Allport to see the reality of the Anglo-American wartime alliance than it was for earlier generations. In that sense their books might signal the end of the trend Plumb noticed half century ago—the long shadow of Churchill's memoirs. On the other hand, India was nearly invisible in Churchill's memoirs, as it is in Allport's volume. Perhaps it is still too soon to discount the "Churchill effect."
The author
Dr. Callahan is Professor Emeritus of History at the University of Delaware and a leading scholar of the Indian Army in the two World Wars. He taught at the University for thirty-eight years and was director of the Master of Arts in Liberal Studies program, where an annual student prize bears his name. He is the author of Churchill and His Generals (2007) and Churchill: Retreat from Empire (1997).
Churchill Project Articles
Stay In Touch With Us
Subscribe now and receive weekly newsletters with educational materials, new courses, interesting posts, popular books, and much more!