Articles

Whisky or Bourbon?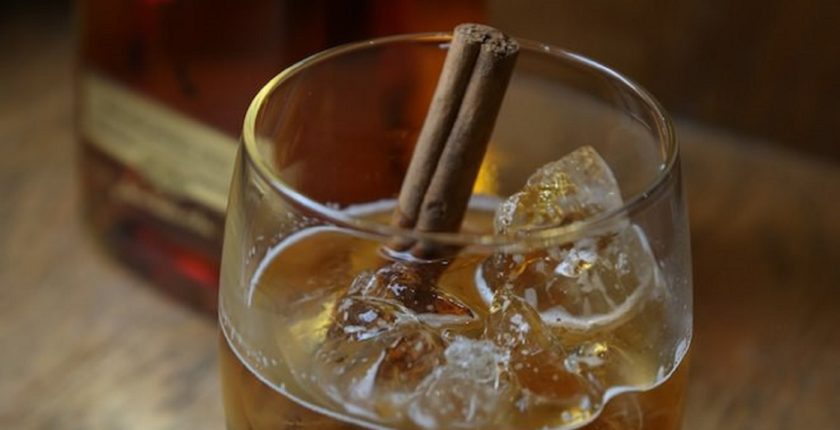 Did Churchill prefer scotch whisky to President Truman's bourbon, and if so, what brand did he favor? I recently saw a one-man show called "Churchill" at the Solo Chicago Theater. It portrayed a meeting between Churchill and President Truman. At cocktail hour, the prime minister is disappointed that there is no whisky, just bourbon. According to the production, President Truman orders a case of Johnny Walker Black Label delivered the next day. Did this happen? It was my impression that Sir Winston drank Johnny Walker Red. Which did he prefer? —H.B., via email
---
A: We cannot establish that the President ordered a case, though if he did, Johnny Walker Black would be a cut above Churchill's usual tipple—which, as you correctly assume, was Johnny Walker Red.
The play may have confused an episode related by late Clark Clifford, then an aide to the President, wrote amusingly of their 1946 cocktail hour on the train to Fulton, where Churchill would deliver the "Iron Curtain" speech at Westminster College. According to Clifford, Truman offered Churchill a whisky, and asked how he liked it. WSC replied, "My dear Harry, this is very good, but it's not whisky, it's bourbon." A hasty search was made for scotch. None turned up, and the train made an unscheduled stop somewhere in Virginia while an aide scurried to a liquor store to stock up. Perhaps it was a case? Mr. Clifford did not specify, but we have no reason to doubt the episode took place.
Most biographers name Johnny Walker Red as the Churchill standard (well diluted with water, which is why he seemed to drink so much with no apparent effect). He did use Johnny Walker Black on occasion, and we have owned a copy of Churchill's book Into Battle inscribed to Sir Alexander Walker, with compliments on his "national brew."
In the 1950s an appraiser for Hatch Mansfield, Churchill's wine and liquor agent, was sent to assess the Chartwell wine cellar. He pronounced it a "shambles,"except for cases of Pol Roger champagne, vintage Hine brandy and Johnny Walker Red. One set of bottles, pronounced "awful," was designated for the bin, but Sir Winston intervened. They contained a white burgundy, which Churchill had personally bottled with Hilaire Belloc, his lifetime friend, who died in 1953. Certainly not, said Churchill. Let them rest. And so they did.
Featured Image: For Winston Churchill Day, 9 April 2014, Johnny Walker promoted a drink they called the "Winston Walker," complete with cinnamon sticks: a concoction the great man would almost certainly deem far too strong. He would often say, to those who took their whisky neat, "You are not likely to live a long life if you drink it like that" (or words to that effect).
Churchill Project Articles
Stay In Touch With Us
Subscribe now and receive weekly newsletters with educational materials, new courses, interesting posts, popular books, and much more!