Articles

Teasing Churchill at Teheran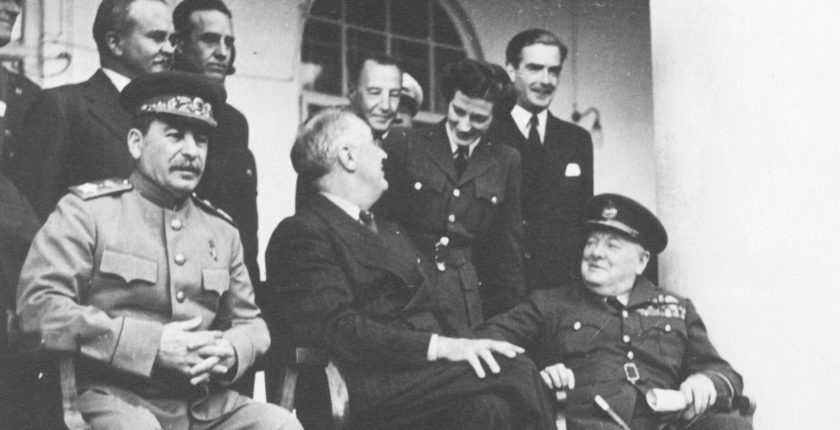 A reader asks, is there any source to the claim that Roosevelt engaged in teasing Churchill at the 1943 Big Three summit? The answer to that question is "how many sources do you require?" The work of several hours turned up numerous examples. Some have already been published; many will appear in The Churchill Documents, vol. 19, covering the period from September 1943 through April 1944 (forthcoming from Hillsdale College Press, 2016).
Churchill in his memoirs described the "teasing of me, which I did not at all resent until the Marshal [Stalin] entered in a genial manner upon a serious and even deadly aspect of the punishment to be inflicted upon the Germans. The German General Staff, he said, must be liquidated. The whole force of Hitler's mighty armies depended upon about 50,000 officers and technicians. If these were rounded up and shot at the end of the war, German military strength would be extirpated." When Churchill angrily declared he would be no party to such mass retribution, the President quipped that he would act as mediator, and suggested the compromise of shooting only 49,000. In heat, Churchill left the room. Stalin himself fetched him back, assuring him it was all a jest.
Harry Hopkins, Roosevelt's confidant, was also was engaged, according to an eye-witness, Averell Harriman: "Hopkins made one of the wittiest after-dinner speeches I ever heard, in tribute to Churchill. Unfortunately it has not been fully recorded. He undertook the formidable task of teasing Churchill without offending him. After long study, Harry said, he had made a great discovery—that 'the provisions of the British Constitution and the powers of the War Cabinet are just whatever Winston Churchill wants them to be at any given moment.'"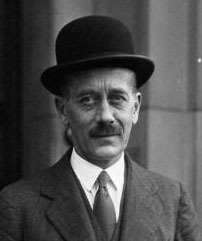 Stalin took Roosevelt's and Hopkins's leads, according to the British Undersecretary of Foreign Affairs Sir Alexander Cadogan: "[Stalin] evidently enjoyed teasing Churchill. 'I can't understand you at all [Stalin would say]; in 1919 you were so keen to fight and now you don't seem to be at all? What happened? Is it advancing age? How many divisions do you have in contact with the enemy? What is happening to all those two million men you have in India?' And more in the same vein, taken in good part."
Shooting Germans was just part of the "teasing," if teasing it was. Virginia Cowles, in Winston Churchill: The Era and the Man (London: Hamish Hamilton, 1953), wrote that at Teheran, Roosevelt "refused bluntly to meet Churchill alone on the grounds that 'the Russians wouldn't like it'. Yet at the same time he had several meetings with Stalin from which Winston was excluded. The latter was astonished and hurt by this behaviour which was contrary to his own code of friendship and loyalty. But Roosevelt went even further. When, after three days at Teheran, he felt he had not made as much progress with Stalin as he would have liked, he tried to ingratiate himself with the Russian dictator by making fun of Churchill.
"'I began almost as soon as we got into the conference room,' FDR told [U.S. Secretary of Labor] Frances Perkins. 'I said, lifting my hand to cover a whisper (which of course had to be interpreted), Winston is cranky this morning, he got up on the wrong side of the bed. A vague smile passed over Stalin's eyes, and I decided I was on the right track…I began to tease Churchill about his Britishness, about John Bull, about his cigars, about his habits. It began to register with Stalin. Winston got red and scowled, and the more he did so, the more Stalin smiled. Finally Stalin broke out in a deep, hearty guffaw, and for the first time in three days I saw light. I kept it up until Stalin was laughing with me, and it was then that I called him Uncle Joe. He would have thought me fresh the day before, but that day he laughed and came over and shook my hand.' John Gunther, the American journalist, asked someone who was there if the incident had really taken place. 'Yes,' replied the official, 'and it wasn't funny either.' It was certainly not Churchill's idea of humour, nor, for that matter, of statesmanship. (343)"
Another eye-witness was the late Hugh Lunghi, a Teheran interpreter, who wrote (Finest Hour 135, Summer 2007): "Roosevelt sought to ingratiate himself with Stalin by mocking his British ally. He did tell Churchill he was going to make a few jokes at his expense, 'just to put Stalin at his ease.' During the conference sessions and social occasions, I observed FDR assuming a jocular air about Churchill's cigars and 'imperialist' outlook…. To me, Stalin seemed puzzled at first over the disunity between the Americans and British. He allowed his normally inscrutable face a rare smile.
"As I saw him, Roosevelt displayed indifference to Eastern Europe. I thought the President—and he was not the only one—hopelessly misperceived the realities of the Soviet Union, completely misjudging Stalin, as to an extent did Churchill and Eden….. The P.M., though wilier in this respect than Roosevelt, also thought he could win Stalin over by compromise and concession. What stays in my memory is the doggedness, the toughness—not without old-world courtesy and magnanimity— with which Churchill fought not just for Britain, but for Poland and France and for smaller nations too. His private secretary Jock Colville once remarked that the difference between WSC and de Gaulle was that de Gaulle's loyalty was to France alone; Churchill's was merely to Britain first.
"By contrast the xenophobe Stalin and the stolid Molotov, taking the cue from Roosevelt, poured vitriol on the French: 'Rotten to the core and should be punished,' was one expression I heard. Churchill stuck up for France not just out of love—Britain would need her as the main ally on the continent. But Churchill also stood up for fair play for the German people, as distinct from the Nazis. Stalin taunted him: 'You are pro-German,' adding to his censure the Argentinians, Brazilians and Swiss, calling them 'swine,' the Swedes even worse, the Finns 'stone-obstinate.'"
Churchill's doctor, Lord Moran, recorded in Winston Churchill: The Struggle for Survival (London: Constable, 1966) a telling note for 30 November 1943 which may suggest what the teasing told Churchill: "Until he came here, the PM could not bring himself to believe that, face to face with Stalin, the democracies would take different courses. Now he sees he cannot rely on the President's support. What matters more, he realizes that the Russians see this too. It would be useless to try to take a firm line with Stalin. He will be able to do as he pleases. Will he become a menace to the free world, another Hitler? The PM is appalled by his own impotence."
John Charmley, in Churchill: The End of Glory (London: Hodder & Stoughton, 1993, 553-54) reprised Moran's recollections: "…he found the Prime Minister in the grip of a 'black depression.' Sipping whisky with Eden and [British Ambassador to Moscow Sir Archibald] Clark-Kerr, Churchill was 'talking in a tired, slow voice, with his eyes closed.' He thought, he said, that there 'might be a more bloody war,' but 'I shall not be there. I want to sleep for billions of years.' As he pondered the 'vast issues' before him, he said that he realised 'how inadequate we are.' Despite making an effort to throw off the mood of depression, Churchill could not rid himself of that glimpse of impending catastrophe: 'I believe man might destroy man and wipe out civilization. Europe would be desolate, and I may be held responsible.' The darkness of the vision gripped him: 'stupendous issues are unfolding before our eyes, and we are only specks of dust, that have settled in the night on the map of the world.'"
Another interpreter, A.H. Birse, in Memoirs of an Interpreter (New York: Coward McCann, 1967, 155-56) concluded that if Roosevelt "knew how to deal with American problems and domestic politics, he knew little of Soviet mentality, or had been badly advised. It was not enough, as he evidently thought, to clap Russians on the back and say they were good fellows, in order to reach a mutually advantageous agreement with them. Something more subtle was required. He was dealing with a semi-Asian Power, and a communist one into the bargain. Nor did I like his taking sides with Stalin, ostensibly as a joke but nevertheless tactlessly, in allusions to British colonialism. Nothing was said about Russian colonialism, or for that matter American. I felt he was too ready to play into Stalin's hands."
We consulted an experienced Roosevelt scholar, who said: "It was far from statesmanlike. It was childish and tacky. Nor did it work. FDR was paying Churchill the 'honor' of treating him like one of the President's cronies, whom he engaged in teasing too. For example, he deeply hurt the feelings of [U.S. Treasury Secretary Henry] Morgenthau, who was an easy target, to the point that the two Eleanors (Elinore was Morgenthau's wife) had to mediate—and Morgenthau was one of his oldest friends."
What are we to conclude? There is no doubt that Roosevelt engaged in teasing Churchill at Teheran. Churchill was, after all, trying to push Roosevelt and Stalin into things that in their view could not and should not be done. This is the nature of negotiations. A separate question for students of them both is whether the teasing was necessary.
Lady Soames remarked, "When I think of Papa and the President, I think of the French proverb, 'In love there is always one who kisses and one who turns the cheek.' And Papa was always kissing, and the President was always turning the cheek. Papa was very hurt by it, I think."
Featured Image: Teheran, 1943: FDR, flanked by Stalin and WSC, exchanges a word with Sarah Churchill. Standing, L-R: Vyacheslav Molotov, Averell Harriman, Sir Archibald Clark Kerr, Sarah Churchill, Anthony Eden.
Churchill Project Articles
Stay In Touch With Us
Subscribe now and receive weekly newsletters with educational materials, new courses, interesting posts, popular books, and much more!