Articles

Tracking Churchill's Famous Slogan, "You can always take one with you"
---
Churchill visiting bomb-damaged areas of London's East End, 8 September 1940. The figure behind him looks like his brother Jack. (Imperial War Museum & Wikimedia Commons, public domain)

---
Question: Please help me to verify Churchill's remark about the invading Germans, "you can always take one with you." This allegedly was part of a speech by the same title in May 1940, after he became Prime Minister on the 10th. I cannot find the speech or any allusion to it. I've discovered that it was a slogan among the Home Guard. Is there any more to this?
Slogan origins
This well-known slogan was not the title of a speech, nor were the words used in one. It was, rather, an intended slogan if the Germans managed to land an invading force. From Churchill, Their Finest Hour (London: Cassell, 1949, 246):
The whole trained professional British Army and its Territorial comrades drilled and exercised from morn till night, and longed to meet the foe. The Home Guard overtopped the million mark, and when rifles were lacking grasped lustily the shotgun, the sporting rifle, the private pistol, or, when there was no firearm, the pike and the club. No Fifth Column existed in Britain, though a few spies were carefully rounded up and examined. What few Communists there were lay low. Everyone else gave all they had to give.
When [German Foreign Minister] Ribbentrop visited Rome in September [1940] he said to [Italian Foreign Minister] Ciano: "The English territorial defence is non-existent. A single German division will suffice to bring about a complete collapse." This merely shows his ignorance.
I have often wondered however what would have happened if two hundred thousand German storm troops had actually established themselves ashore. The massacre would have been on both sides grim and great. There would have been neither mercy nor quarter. They would have used Terror, and we were prepared to go all lengths. I intended to use the slogan "You can always take one with you."
Later occurrence
Churchill did subsequently use the slogan in a speech, but it was merely a retrospective comment. It came in a broadcast to Britain from America on the third anniversary of the Home Guard, 14 May 1943. From Churchill, Onwards to Victory (London: Cassell, 1944), 88:
You will remember how we had special trains waiting to carry the rifles to all the Home Guard areas, and how you worked night and day to clean them from the grease in which they had been stored for a generation; you will remember how we hardly dared to fire a round for practice, so dire was the stringency; but this was the great turning-point in your story, and I asked that your name should be changed and that you should assume the proud title of Home Guard.
Thenceforward, at any rate, you had military weapons in your hands; thenceforward, when imagining the horrors of a Hun invasion, there rose that last consoling thought which rises naturally in unconquerable races and in unenslavable men resolved to go down fighting—"you can always take one with you."
Very different is our condition today; we are an armed people. The strength of the Home Guard has risen steadily, clothing and equipment are complete. Instead of the shot-guns and homemade bombs, most now have rifles or Sten guns or machine-guns, or serve in the anti-tank or anti-aircraft teams. Ammunition, long so scarce, is now sufficient to allow each man to practice with his own weapons. We have just authorised a substantial increase for firing practice.
At Downing Street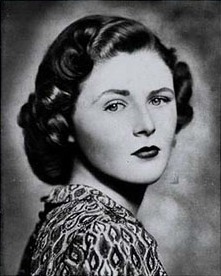 The slogan was much in Churchill's mind in those perilous days. His family remembers him using it in conversation. His daughter-in-law Pamela, later Pamela Harriman, recalled an amusing occasion. It was at the dimly-lit dinner table of No. 10, during the height of the London Blitz. If the Germans come, Churchill suddenly exclaimed, "you can always take one with you."
Pamela, nonplussed at the prospect of tackling a towering German trooper, turned to her father-in-law. "But Papa," she said, "what can I do if they come?"
Winston Churchill turned to her with a grin and said, "You, my dear, may use a carving knife."
Churchill Project Articles
Stay In Touch With Us
Subscribe now and receive weekly newsletters with educational materials, new courses, interesting posts, popular books, and much more!