Articles

"Sleep of the Saved and Thankful"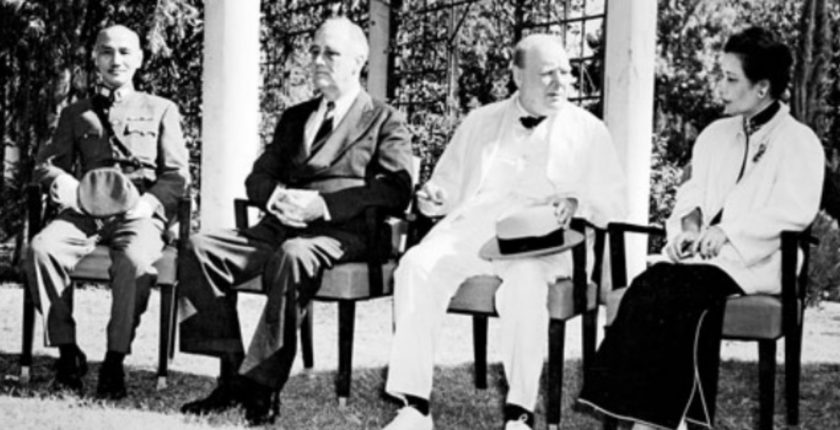 Q: I am completing a Ph.D. at King's College London on the history of Christianity in China. I found a quotation which is attributed to Churchill: "Beware the sleeping dragon. For when she awakes, the Earth will shake." This quote is often used in blogs and news stories; however, I cannot find its source. Was this in fact from Churchill?  —C.S., via email
---
A: We could find no references to "sleeping dragon" in the Churchill canon, and it doesn't sound like him, really. Churchill was inclined to write off the potential power of the China of his time, that China being far removed from the nation of today. It is likely "Churchillian Drift," a process by which unattributed but famous quotations get ascribed to Churchill to make them more interesting.
​We speculate, but this puts us in mind of Japanese Admiral Yamamoto's famous remark after Japan's attack on Pearl Harbor, which is established: "I fear all we have done is to awaken a sleeping giant, and to fill him with a terrible resolve."
​Churchill himself said something similar about Pearl Harbor, which is part of Sir Martin Gilbert's lecture, "What Did the United States Mean to Winston Churchill?":
Silly people, and there were many, not only in enemy countries, might discount the force of the United States. Some said they were soft, others that they would never be united. They would fool around at a distance. They would never come to grips. They would never stand bloodletting. Their democracy and system of recurrent elections would paralyse their war effort. They would be just a vague blur on the horizon to friend or foe. Now we should see the weakness of this numerous but remote, wealthy, and talkative people. But I had studied the American Civil War, fought out to the last desperate inch. American blood flowed in my veins. I thought of a remark which Edward Grey had made to me more than thirty years before—that the United States is like 'a gigantic boiler. Once the fire is lighted under it there is no limit to the power it can generate. Being saturated and satiated with emotion and sensation, I went to bed and slept the sleep of the saved and thankful.
Featured Image: ​Chiang Kai-shek, Roosevelt, Churchill and Madame Chiang (Soong Mei-ling​) at the Cairo Conference, November 1943. Roosevelt put more store in China's importance as an ally than Churchill, who was aware of the internal conflicts. Soong Mei-ling, who lived out the entire century, died in 2003 at 105.​
Churchill Project Articles
Stay In Touch With Us
Subscribe now and receive weekly newsletters with educational materials, new courses, interesting posts, popular books, and much more!