Articles

The Tories, from Winston Churchill to David Cameron – by Timothy Heppel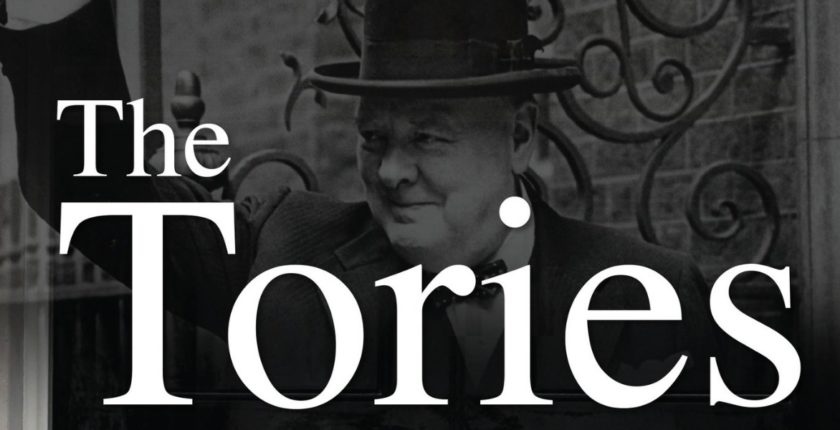 Timothy Heppel, The Tories, from Winston Churchill to David Cameron. London: Bloomsbury, 2014, 202 pp., $110, paperback $16.99, Kindle edition $27.99.
---
An absorbing though densely written volume, this detailed political science narrative assesses personalities and both ideological and policy trends in the Conservative Party's leadership since 1945. The book is divided into five main chapters and Churchill appears only briefly in the first (with the end of his wartime government and the 1951-55 administration) and then fades from view. For this reason it is of limited importance to Churchill scholars, though it reflects thoughtfully on how his successors handled his legacy.
Part one takes the story from Churchill through Eden and Macmillan and 1964, part two to Ted Heath and the lead-up to Margaret Thatcher, part three covers Thatcher's years heading the party (1975-1992). The fourth part covers John Major and the adherence to or departure from Thatcherism. The final part centers on the Tony Blair Labour government and the Conservative-Liberal Democrat coalition. A brief conclusion sums up the main themes.
This work is best approached with some previous knowledge of how parties operate within the British parliamentary system, because the author assumes such knowledge of his readers. The table of election results is of value particularly to non-British readers, though the same figures are easily available online.
Heppel provides a wealth of information, drawing from an array of previous academic and political studies up through the 2010 election that ended with David Cameron's coalition government in Downing Street. In places, the "behind the curtain" sense of watching people's roles as events unfold (and knowing, as the participants did not, the outcome) is almost palpable. Using the historical context provided here, one wonders how the author would assess the surprisingly comprehensive 2015 Tory victory.
Heppell teaches politics at the University of Leeds and has at least three prior books to his credit, two of them focusing as this one does on aspects of modern Tory leadership. The Labour Party plays a supporting role in this drama, with the author comparing and contrasting party lines and approaches over the years. Bottom line: This is well worth reading for the light it sheds on internal leadership battles over ideology, people and policies.
Churchill Project Articles
Stay In Touch With Us
Subscribe now and receive weekly newsletters with educational materials, new courses, interesting posts, popular books, and much more!