Articles

The Sculpture of Ivor Roberts-Jones – by Jonathan Black and Sara Ayers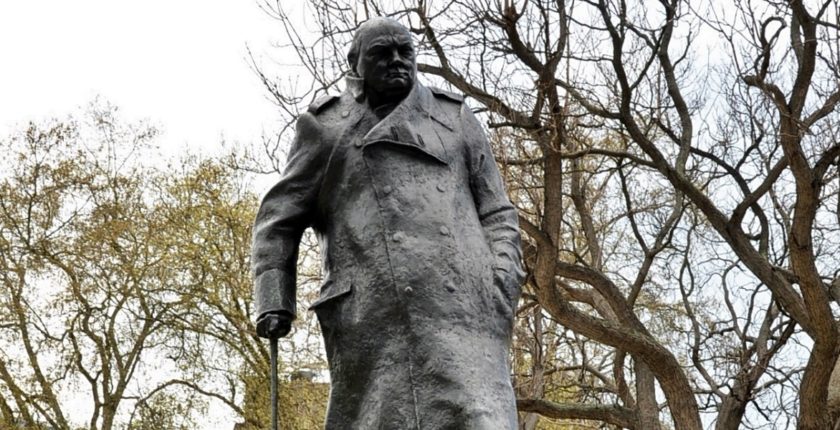 Jonathan Black and Sara Ayers, Abstraction and Reality: The Sculpture of Ivor Roberts-Jones. London: Philip Watson, 2013, 322 pages, $40.
---
Both an extravagant coffee table book and an art history tome, this work celebrates the sculptor of Churchill's best-known statue, which stands watching the Houses of Parliament in London. A devotee of Rodin, Roberts-Jones (1913-1996), "the last icon maker," was arguably the best British public sculptor of the twentieth century. Honest and sensitive, he imbued his sculptures with both reflective and persuasive power. He once said that "a face is a bicycle someone rides" (39), and was renowned for his ability to capture subtle aspects of character.
Born in Shropshire to a Welsh father and English mother, Ivor was educated at Goldsmith College, London, and the Royal Academy of Arts. He served in the Royal Artillery in World War II, seeing combat in Burma under General William Slim, whom he would later sculpt. An impressive draftsman, he created over 600 surviving drawings in pen and ink, pencil, pastel, and charcoal on paper. Of at least 300 sculptures, many did not survive a World War II fire or his later attempts to rework some of them.
This impressive "Catalogue Raisonne of Sculpture" documents 156 known works in bronze, plaster, clay, and terracotta, of which his 12-foot-high Churchill is by far the most famous. Unveiled in 1973 by Lady Churchill in the presence of the Queen, the commission was a life changing event, bringing Roberts-Jones public claim. The sculptor respected Churchill as a rare politician who sent men into battle only after having been there many times himself (66). He strove to portray Churchill's toughness, along with his lesser known delicacy. His inspiration was a 1941 photograph of Churchill visiting the bombed out House of Commons, along with Rodin's sculpture of Balzac.
The sculptor decided to leave Churchill hatless but have him wear the World War I era "British Warm" greatcoat that often adorned him on trips to the front or conferences abroad. The statue attracts regular and not altogether welcome attention. In 2000, anarchists applied a Mohawk haircut and fangs, while in 2012 permission was strangely given to cover it with a straightjacket to raise mental health awareness—accompanied by exaggerations about Churchill's depression.
Roberts-Jones also created Churchill statues for Oslo, New Orleans, and Prague. Unveiled by King Olav in the presence of Churchill's grandson in 1975, the nine-foot Oslo statue was meant to remind Norwegians of the cost of war and the need for vigilance. The New Orleans statue, also nine feet, has Churchill wearing a naval cap and flashing his famous V-sign. Unveiled in 1977 by Churchill's daughter Lady Soames, this was a corporate commission intended to demonstrate the European character of New Orleans.
The Prague statue was problematic as Roberts-Jones died in the early stages and his widow had to give permission to copy the London statue. Unveiled by Lady Thatcher in 1999, it symbolized the Czechs' commitment to self-determination and freedom from Nazi and Soviet oppression.
Roberts-Jones created many Churchill-related statues, including Clement Attlee in the House of Commons and the Whitehall images of General Slim and Field Marshal Lord Alanbrooke. It was a source of wry amusement to Roberts-Jones that his public figures boosted his career, while ensuring he would be ignored by the fashionable art world—thus the tension between abstraction and reality chronicled in this book.
Churchill Project Articles
Stay In Touch With Us
Subscribe now and receive weekly newsletters with educational materials, new courses, interesting posts, popular books, and much more!