Articles

Sir Richard Molyneux and Churchill's Skin Graft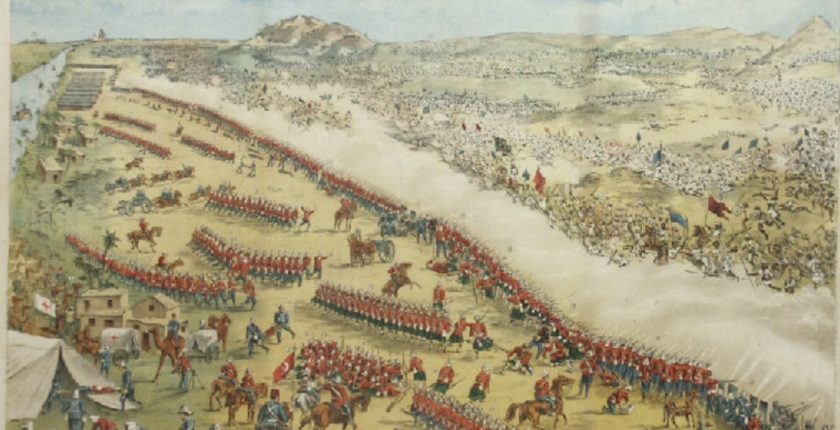 After the Battle of Omdurman in 1898, Churchill provided skin from his left forearm to one Dick Molyneux. Do you know what happened to him? — M.H., via e-mail.
---
Sir Richard Molyneux KCVO (1873-1954), third son of the Fourth Earl of Sefton, was Churchill's contemporary and a lifelong friend. The story of his skin graft was elegantly recounted by Sir George Arthur in Concerning Winston Spencer Churchill,1 one of the first biographies to delve into WSC's early career as a soldier:
The destruction of the Dervish power accomplished, Kitchener, who regarded economy as the handmaid of efficiency, sent the British troops down the Nile, and in Cairo, Winston pluckily volunteered not a transfusion of blood but a translation of flesh. His friend—a​nd the  friend of everybody—Dick Molyneux,​ of the Royal Horse Guards, had been severely wounded in the charge by a sword thrust and now, at the hands of a huge Irish surgeon, a piece of skin was cut from the arm of the Hussar and affixed to the wrist of the Blue.
​According to Sir Martin Gilbert,2 the graft came from Churchill's chest:
As he prepared to leave Khartoum, Churchill learned that a badly wounded fellow-officer, Richard Molyneux, was in urgent need of a skin graft. He immediately offered a piece of his own skin, which was cut from his chest. "It hurt like the devil," he later recalled. Forty-seven years later [1945]​ Molyneux wrote to Churchill, who was then Prime Minister, "I never mention and always conceal it, for fear people might think I was bucking." Churchill replied: "Thank you so much dear Dick. I often think of those old days, and I should like to feel that you showed that bit of pelt. I have frequently shown the gap from which it was taken.
Churchill's own account, however, was reported correctly by Sir George Arthur. From My Early Life:3
Three days after the battle the 21st Lancers started northwards on their march home. I was allowed to float down the Nile in the big sailing-boats which contained the Grenadier Guards. In Cairo I found Dick Molyneux, a subaltern in the Blues, who like myself had been attached to the 21st. He had been seriously wounded by a sword-cut above his right wrist. This had severed all the muscles and forced him to drop his revolver. At the same time his horse had been shot at close quarters. Molyneux had been rescued from certain slaughter by the heroism of one of his troopers. He was now proceeding to England in charge of a hospital nurse. I decided to keep him company.

While we were talking, the doctor came in to dress his wound. It was a horrible gash, and the doctor was anxious that it should be skinned over as soon as possible. He said something in a low tone to the nurse, who bared her arm. They retired into a corner, where he began to cut a piece of skin off her to transfer to Molyneux's wound. The poor nurse blanched, and the doctor turned upon me. He was a great raw-boned Irishman. "'Oi'l have to take it off you," he said. There was no escape, and as I rolled up my sleeve he added genially "Ye've heeard of a man being flayed aloive? Well, this is what it feels loike."

He then proceeded to cut a piece of skin and some flesh about the size of a shilling from the inside of my forearm. My sensations as he sawed the razor slowly to and fro fully justified his description of the ordeal. However, I managed to hold out until he had cut a beautiful piece of skin with a thin layer of flesh attached to it: This precious fragment was then grafted on to my friend's wound. It remains there to this day and did him lasting good in many ways. I for my part keep the scar as a souvenir.
Richard Molyneux, who retired from the Army in 1919, earned his knighthood in George V's Royal Household and as equerry to Queen Mary from the King's death in 1936 to her death in 1953. He died in January 1954, ​a time when Churchill was beginning to lose many longtime friends. Reading his obituary, Sir Winston mused to his doctor, Lord Moran: "He will take my skin with him, a kind of advance guard, into the next world."
The diaries of Sir Richard Molyneux are held at The National Archives, Kew.
---
1 George Arthur, Concerning Winston Spencer Churchill (London: Heinemann, 1940), 65-66.
2 Martin Gilbert, Churchill, A Life (New York: Henry Holt and Company, 1991), 100.
3 Winston S. Churchill, My Early Life (London, 1930), 210-211.
Churchill Project Articles
Stay In Touch With Us
Subscribe now and receive weekly newsletters with educational materials, new courses, interesting posts, popular books, and much more!