Articles

Sinking the RMS Lusitania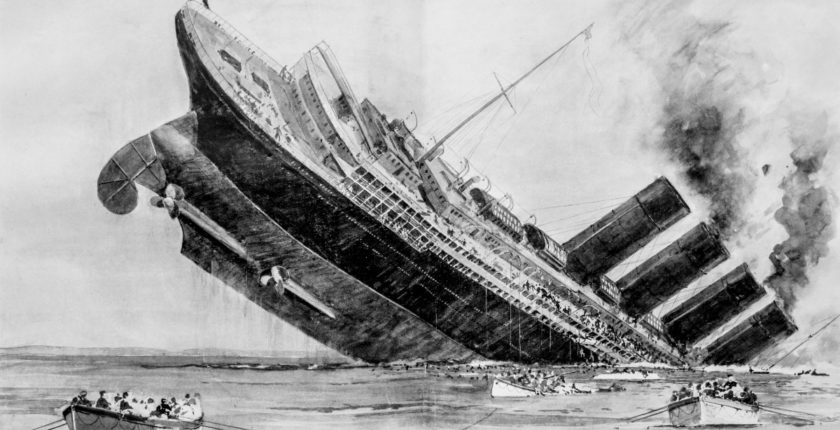 The first chapter of Nigel Hamilton's book, The Mantle of Command, states that the Lusitania was an "ill-fated American liner."  He leaves the impression that Churchill, then First Lord of the Admiralty, had played a role in the sinking in order to get the United States into World War I. Any comment? —C.C., Culpeper, Va.
The RMS Lusitania was British, not American, operated by the Cunard Line. On the fatal voyage she did carry 139 Americans, 128 of whom lost their lives, along with 1,070 others. Inbound from New York, she was torpedoed 11 miles off the Old Head of Kinsale, Ireland on May 7, 1915 by the German submarine U-20, and sank in 18 minutes.
It was well known that during World War I the British were shipping arms on passenger liners, and the German government had issued warnings that they were liable to be sunk. It is also known that Churchill hoped German attacks on merchant shipping would bring the United States into the war at Britain's side.
Contrary to conspiracy theorists, however, Churchill did nothing to cause the sinking. He was not even at the Admiralty in the days leading up to the sinking. Indeed the Lusitania had been warned of submarine activity in the area.
George Will correctly described the event in National Review. A highly detailed examination of the subject was written by the late Professor Harry Jaffa in the book Statesmanship: Essays in Honor of Sir Winston Churchill (Durham, N.C.: Carolina Academic Press, 1981). A copy of his article is available from the Churchill Project by email.
Churchill Project Articles