Articles

German Misquotes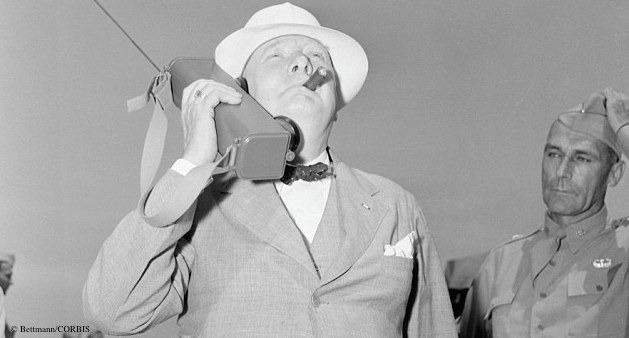 ---
I am a German author writing a book on false quotations, ranging from quotations slightly changed from the original to complete fabrications. The book deals with quotations in German, where the undisputed champion of false attributions is Martin Luther. But Churchill also comes often (was it "blood, toil, tears and sweat" or "blood, sweat and tears"?). Obviously, judging from your website, Churchill is frequently misquoted or miscredited.
None of the leading Churchill misquotes seems to be famous in German. In our language, the best known one is the supposed quip when Churchill was asked for his recipe for a long life: "First of all: no sports!" Another attributed to Churchill in German is "I believe only such statistics that I have forged myself" (though this is sometimes also attributed to Caesar). What is known among Churchill experts about these false German quotations? Is that a subject for research? Is there anything known about how they originated? —M.R., via email
---
It's interesting that Martin Luther is so often misquoted in German. In the English-speaking world, the leading victims appear to be Churchill, Einstein, Lincoln, and Martin Luther King, Jr.
The sports admonition is certainly false. Churchill played polo into his fifties and rode to hounds aged 70+. He never said such words about sports, although he did joke to his bodyguard: "I get my exercise serving as pall-bearer to my many friends who exercised all their lives." Nor can we find anything like the statistics quote–though it sounds like his humor.
"Blood, toil, tears and sweat" (the phrase as he used it) began gestating with the Romans. "Blood, Sweat and Tears" was the title of an American edition of his World War II speeches.
A big problem is that false quotes in English get translated into another language, and lose even more in the translation. Since Churchill wrote in English, all we can advise you on is the original English text, although some German quotes may suggest how the original read.
Churchill Project Articles
Stay In Touch With Us
Subscribe now and receive weekly newsletters with educational materials, new courses, interesting posts, popular books, and much more!