Articles

"Churchill's Trial: Winston Churchill and the Salvation of Free Government" – by Dr. Larry P. Arnn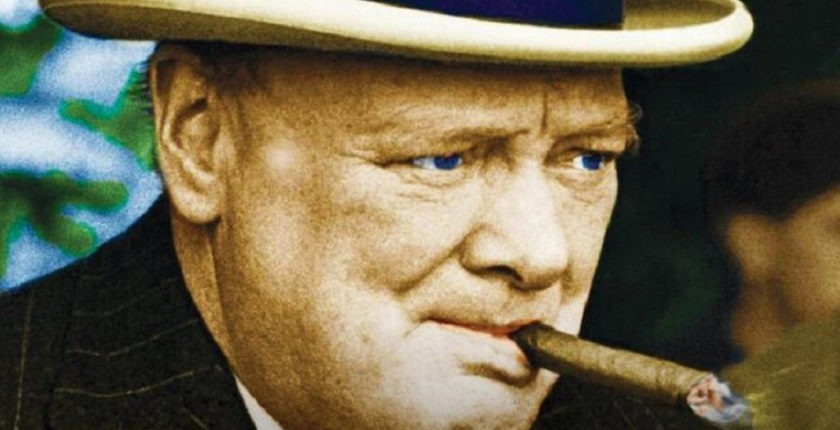 ---
Larry P. Arnn, Churchill's Trial: Winston Churchill and the Survival of Free Government. Thomas Nelson, 240 pages, $14.30, Kindle edition $10.99.
---
Fighting for Freedom on All Fronts
The study of Winston Churchill can reveal important lessons that remain powerfully relevant for the leaders and citizens of free societies. This notion is itself founded on the belief that though the threats to civilization may have altered since Churchill's day, there is consistency between his challenges and ours—that he is a good guide to follow in the cause of defending freedom. Such a belief must lie behind any conception of history as providing guidance. If these commonalities do not exist, neither Churchill's story, nor history in general, have anything to say to us now.
Churchill was very much aware of the lessons of history. He sought to learn them and to convey them. The preface to the first volume of his memoir of the Second World War resonates with the theme of laying "the lessons of the past before the future," and the intention that his work should be of continuing value permeates all of his writings. One of Arnn's greatest achievements is to lay the lessons of Churchill's career clearly before us.
Why look to Churchill, in particular? Arnn argues that Churchill's career "presents a rare opportunity" for those interested in investigating the art of statesmanship. Prudence, involving "calculating and ordering many things that shift and change," has from ancient times been held to be the defining virtue and art of the statesman. Standing at the pinnacle of politics, the statesman must reflect on ends and means, pursuing what is good for the political community while confronting practical difficulties.
Aristotle wrote that we may best investigate this art "by studying those who have a reputation for it." Churchill not only has that reputation, he made remarkable efforts to preserve and communicate his reasons for acting as he did. In terms of both action and thought, Churchill's career yields near unbounded riches: he was a major actor in the greatest events of his century. His over fifty years in politics were marked by a remarkably copious record of his political views and judgments. By examining this record, one can approach an understanding of his statesmanship.
Yet, Dr. Arnn notes, this opportunity is also a problem. Identifying consistent lessons in so lengthy and varied a career as Churchill's, marked as it was by momentous decisions on the gravest matters and driven this way and that by the variables of politics and war, is an arduous undertaking. The root of this difficulty is the political reality that the "right thing to do depends upon the circumstances"—and circumstances change. Many of Churchill's contemporaries saw him simply as an unprincipled opportunist and a political climber—and were not wholly without supports for their views. Without dismissing or shying away from apparent contradictions, (such as dedication to free government combined with support of the Empire) Arnn defends Churchill against these charges, investigating the political and moral principles that shaped his actions.
If Churchill's reputation for statesmanship leads you to open this book, you will soon perceive Churchill's relevance for the modern world. "Churchill's trial is also our trial," Arnn writes. Despite variations in particulars, Churchill's world and ours are very alike in decisive respects. The challenges he faced internationally were magnified by the new destructive powers created by science—powers wielded by nations guided by political creeds hostile to freedom. Certainly neither the devastating potency of modern weaponry nor the virulence of ideological divides have abated since his time.
Churchill also witnessed the rise of the comprehensive administrative state, with all of its promises and dangers. He sought to curtail and moderate it. What was born in Churchill's day is full-grown in ours. These considerations alone, Arnn notes, supply ample practical reasons to know Churchill's story; but there are other reasons beyond the manifestly practical. Justice and the duty to pursue it are central to true statesmanship. It is certainly worth our time to consider how Churchill, who held to that idea as strongly as any, understood his and his country's purposes and navigated toward them.
Arnn treats the three great challenges to liberty Churchill faced—Nazism, Soviet communism, and the rise of socialism in Britain. This foundation is then overlaid by consideration of the settings and circumstances in which these challenges were confronted: war, empire, and peace. It is worth noting that Arnn devotes more than twice as many pages to peace as to war and empire combined—which is not how Churchill is usually thought about. Yet it indicates something very important: Churchill fought for freedom on all fronts, but he variously wielded weapons appropriate to the different arenas. This insight points to the theme that undergirds the entire work, Churchill's constitutionalism.
Churchill believed the principles of Anglo-American constitutionalism had done much to improve the world's political condition and were the best hope for its future. But there is a tension, Arnn notes, between statesmanship and constitutionalism. The choices of a statesman, though the products of prudential wisdom, are carried forward into action by energy and will—Churchill possessed an ample share of both.
But constitutions both empower and limit. For the sake of protecting political freedom, they set boundaries upon what the statesman may do, and so potentially restrain necessary action. Churchill was remarkable in that, however dire the crisis, he never abandoned, ignored, or corrupted the constitutional order or obstructed the imposition of its rules. Instead, he struggled to defend its principles at home and abroad. Churchill understood that while constitutionalism forswears force as a method of ruling, it does not renounce arms; indeed, in a world of wolves, nations committed to liberty must be ready to draw the sword.
Hitler established a system that "was the abnegation of constitutional rule." Claiming the necessities of crisis, he abandoned the rule of law, acted as he saw fit, poured sorrows upon the world, and destroyed anyone who opposed him. Soviet communism, claiming to act on behalf of the workers, worshipping class rather the individual, appeared different on the surface, but Churchill insisted that "whatever trappings or disguise it wears," tyranny is in essence always the same. Stalin killed millions of his countrymen in pursuit of his aims and drove nails of misery into the lives of millions more.
British Socialism was marked by weak loyalty to the constitutional forms that restrained remaking society on egalitarian lines. While humanely directed at first, Churchill pointed out that such an effort would inevitably give rise to a new ruling class of civil servants—"no longer servants and no longer civil"—who would abuse their power. Controversially, he suggested that to enforce its programs, Socialism would fall back on "some form of Gestapo." Nor was this leftward movement restricted to Britain. Less well-known is Churchill's critique of Franklin Roosevelt's New Deal, which disregarded the restraints on governing power in the U.S. Constitution.
While Churchill's opposition to Socialism was resolute, it was restrained. This, too, is a mark of his constitutionalism. Such foes were not to be met with the sword but opposed through free and open debate with the people as the ultimate arbiters. He may have disagreed, but he always displayed "the respect he believed he owed to people had been elected under constitutional forms by the citizens/subjects who have the rightful authority to elect."
While the expansive ground Churchill covered intellectually and practically in his career can yield important political lessons, those lessons must be extracted from the complex particulars that surround them. We need a guide. Dr. Arnn's expansive knowledge, insight, and thoroughness make him a very good one. He neither pretends that such lessons are always easily extractable, nor that no opposing views are possible.
Gently but irresistibly, Churchill's Trial reveals Churchill as worthy of the highest honors of statesmanship. To learn the lessons, one must read the book, for they are the product of reflection on ends, means, and circumstances and should not be isolated from the reasoning leading to them. Let it suffice to say that among the expansive and rolling tide of books on Churchill, very few have so thoughtfully pursued his guiding wisdom.
Churchill Project Articles
Stay In Touch With Us
Subscribe now and receive weekly newsletters with educational materials, new courses, interesting posts, popular books, and much more!