Articles

Churchill's Pride in his Father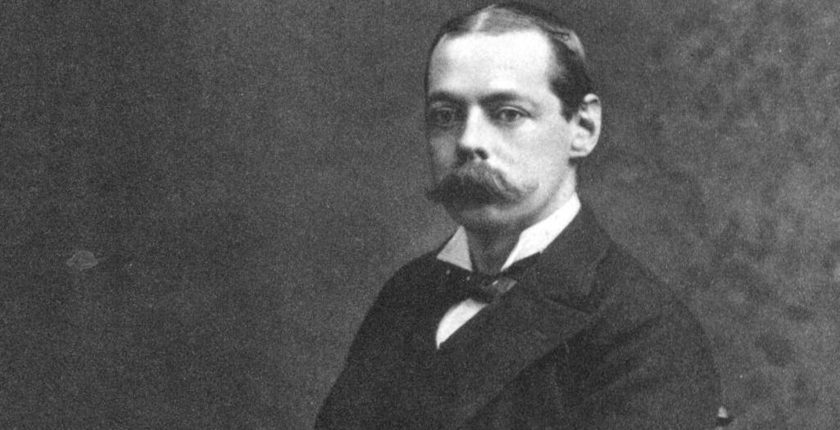 Q: I am looking for evidence that Winston was proud of his father, Lord Randolph, for having attained the office of Chancellor of the Exchequer. Do you know of any evidence supporting this assumption? Finding a clue to support Winston's being proud of his father holding that office is part of a paper I am writing. —R.O., Michigan
---
A: There is nothing by young Winston in the first Document Volume of the official biography that expresses specific pride in his father's offices—though at Harrow School he was constantly asking Lord Randolph for autographs, which he was happily flogging to his schoolmates, which suggests what he thought at the time.
Churchill's plaintive and rather sad memories of his father's coolness and disapproval of him at times while he was growing up are obvious in his autobiography, My Early Life. Of his father's death at the age of only 46 in 1895 he wrote: "All my dreams of comradeship with him, of entering Parliament at his side and in his support, were ended. There remained for me only to pursue his aims and vindicate his memory."
Churchill did so. Concluding his maiden speech in Parliament, on 18 February 1901, he said: "I cannot sit down without saying how very grateful I am for the kindness and patience with which the House has heard me, and which have been extended to me, I well know, not on my own account, but because of a certain splendid memory which many Hon. Members still preserve." (Winston S. Churchill, Document Volume 3, 1-8)
His second speech in the House, on 12 May 1901, took up his father's old cause of economy in the budget, and again he alluded to Lord Randolph, saying: "Wise words, Sir, stand the test of time, and I am very glad the House has allowed me, after an interval of fifteen years, to lift again the tattered flag I found lying on a stricken field." (Winston S. Churchill, vol. 2, Young Statesman 1901-1914, 19)
Nearly a quarter century later, when the new prime minister, Stanley Baldwin, offered him his father's old office at the Exchequer, Churchill was at first dumfounded, then overjoyed. Martin Gilbert quotes his recollection in Winston S. Churchill, vol. 5, The Prophet of Truth 1922-1939, 59:
"I was shown into the Prime Minister's office. After a few commonplaces I asked him whether he minded the smoke of a cigar. He said 'No,' and pulled out his famous pipe. Then he said, 'Are you willing to help us?' I replied guardedly, 'Yes, if you really want me.' I had no intention of joining the Government except in some great position, and I had no idea—nor had anyone else—what was in his mind. So when he said, 'Will you be Chancellor of the Exchequer?' I was astonished. I had never dreamed my credit with him stood so high….I should have liked to have answered, 'Will the bloody duck swim?' but as it was a formal and important conversation I replied, 'This fulfils my ambition. I still have my father's robe as Chancellor. I shall be proud to serve you in this splendid Office.'"
(Incidentally, as Paul Addison points out in his Churchill: The Unexpected Hero, as usual Stanley Baldwin wasn't making this offer entirely out of kindness and altruism: His aim was to detach Churchill from Lloyd George, a political alliance that had existed for over a decade.)
Lord Randolph Churchill
These political occasions speak to Churchill's admiration, but the real place to look for countless tributes to his father is his 1906 biography, Lord Randolph Churchill. Of the offices Randolph briefly held in August-December 1886, his son suggests that his chief pride was in his father's role as Leader of the House of Commons. That, of course, was where Lord Randolph shone and won his public fame—in the cut and thrust of Parliamentary politics. In his chapter entitled "Resignation" (II, 240-41 in the first edition) Churchill explains the basic difference between Lord Randolph and Lord Salisbury—certainly as fine a testimonial (underlined) as one could wish for:
The differences between the Chancellor of the Exchequer and his colleagues were matters of detail and might easily have been compacted. The difference between the Leader of the House of Commons and the Prime Minister was fundamental. It must be plain to the reader who has persevered so far. It glows through the correspondence included in this chapter. It was a difference of belief, of character, of aspiration—and by nothing could it ever have been adjusted. There were many considerations and influences which worked powerfully for their agreement. In the Union they found a common cause; in Mr. Gladstone they faced a common antagonist. Lord Randolph's fiercest invective did not jar upon the 'master of flouts and jeers.' Neither could be insensible to the personal fascination of the other. Both rejoiced in a wide and illuminating survey of public affairs; both dwelt much upon the future; both preserved a cynical disdain of small men seeking paltry ends. But the gulf which separated the fiery leader of Tory Democracy—with his bold plans of reform and dreams of change, with his record of storm and triumph and slender expectations of a long life—from the old-fashioned Conservative statesman, the head of a High Church and High Tory family, versed in diplomacy, representative of authority, wary, austere, content to govern—was a gulf no mutual needs, no common interests, no personal likings could permanently bridge. They represented conflicting schools of political philosophy. They stood for ideas mutually incompatible. Sooner or later the breach must have come; and no doubt the strong realisation of this underlay the action of the one and the acquiescence of the other.
Lord Randolph Churchill has been overshadowed by Churchill's other historical works. Leo Strauss considered Marlborough: His Life and Times "the greatest historical work written in our century, an inexhaustible mine of political wisdom and understanding." Many students of his work hold Churchill's filial biography in considerable if not comparable esteem.
---
Further Reading
John G. Plumpton, "The Writing of Lord Randolph Churchill"
Churchill Project, "Leo Strauss on Churchill"
Churchill Project Articles
Stay In Touch With Us
Subscribe now and receive weekly newsletters with educational materials, new courses, interesting posts, popular books, and much more!