Articles

"Churchill in the Trenches" – by Peter Apps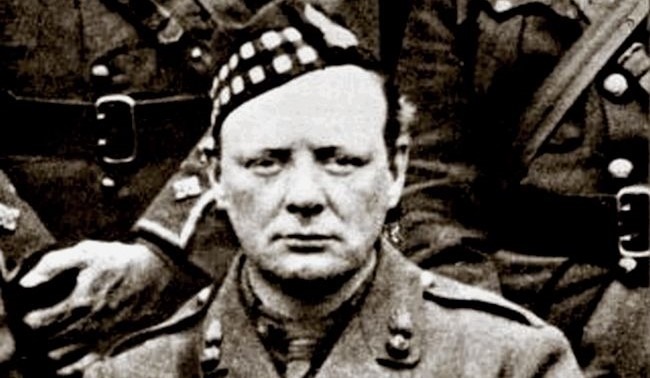 Peter Apps, Churchill in the Trenches. Kindle Single and self-published paperback, 138 pages, $6.99, Kindle $2.99
---
Kindle Singles are short e-books of 20-25,000 words which can be read in a couple of evenings: a necessary product of the modern age, when cynics say people are so used to digital monitors they can't read a sizeable book anymore. Kindle Singles are published by Amazon, but many authors take advantage of the relationship to self-publish a paperback using Amazon Createspace platform, as Peter Apps does here.
Apps, author of Before Ebola: Dispatches from a Deadly Outbreak (2014), is a Reuters global defense columnist and executive director for the Project for Study of the 21st Century. Churchill in the Trenches is touted as the first stand-alone study of Churchill's service as an infantry officer on the Western Front, after resigning from the Cabinet in late 2015. It is not, since Andrew Dewar Gibb covered this period in the recently republished With Winston Churchill at the Front. Several other works also cover this period (see "further reading").
Disgraced after the World War I Dardanelles fiasco, Churchill spent a powerless six months in a sinecure office before leaving to join his regiment in Flanders. Apps argues this last experience in active battle prepared Churchill successfully to navigate the greater challenge of World War II, a quarter century hence.
Churchill, the self-described "Escaped Scapegoat," joined the army in November 1915 as a Major in the Queen's Own Oxfordshire Hussars and trained in the front lines for several weeks with the Guards Division. There was discussion of him getting command of a brigade as a Brigadier-General, but this fell through when vetoed by Prime Minister H.H Asquith, Churchill's former political chief. Instead, Churchill became Lt. Colonel commanding the 6th (Service) Battalion, Royal Scots Fusiliers (RSF), part of the 9th (Scottish) Division, in January 1916. The 6th was a Kitchener New Army unit sent to France in May 1915, and was recovering from the September 1915 Battle of Loos.
Churchill and the 6th RSF served in the trenches of Ploegsteert ("Plugstreet" as British tommies called it), part of the Belgian salient of Ypres, a city now known in Flemish as Ieper but fixed in tommy-talk as "Wipers." As battalion commander he performed well, winning over dubious junior officers and enlisted men. He survived many close calls, and while on leave also engaged in politics. But he soon realized he had little prospect for promotion. In May 1916 the 6th, unable to replenish its losses, was amalgamated with another battalion. Thus Churchill had an opportunity to leave the army and honorably return to the political home front, where the Asquith government was under fire. (Churchill duly helped stoke the flames.)
Apps relates the familiar anecdotes, such as Churchill declaring war on lice, wearing a distinctive French army helmet, vigorously corresponding with family and politicos, and his observation that Scotland had given him a wife, a constituency (Dundee), and a regiment. He quotes Churchill's two 1920s essays, "With the Grenadiers" and "Plugstreet," later published in Thoughts and Adventures (1932). Included are Sir Martin Gilbert's 1960s interviews, especially with former RSF junior officer Edmund Hakewell-Smith, and the RSF battalion diary (cited by Gilbert) housed at the National Archives.
All this suggests an obvious problem: everything is derivative, based primarily on Gilbert's official biography Winston S. Churchill, his single-volume Churchill: A Life, and, to a lesser extent, on Gibb's book, first published in 1924. And, as with many self-published works, there are editorial deficiencies. There are no maps, no photographs, and no index. While there is a good select bibliography, there are no endnotes. The presence of two rather esoteric footnotes (33, 68) begs the question: why bother with these but not others? There is also a print error with the text at the top of page 13 and the table of contents chapter numbers do not match the actual chapters.
Proper editing would have cleared up numerous date errors. Churchill was originally commissioned in 1895 not 1896 (16); he was twenty-five not twenty-six when first elected to Parliament (18): Asquith was a new prime minister in 1908 not 1910 (19); Churchill switched parties in 1904 not 1911 (97); and he became Secretary of State for the Colonies in 1921 not 1920 (128). Most glaring is the changing rank of William T. Furse, commander of the 9th (Scottish) Division through December 1916. He is twice correctly a Major-General (111, 120) and twice incorrectly a Lieutenant General (102, 112)—a rank Furse would only achieve later in his career.
Churchill in the Trenches is in no way unfair to Churchill, but does not supersede Gilbert's work—or that of Douglas Russell's masterful Winston Churchill, Soldier. It is, to paraphrase Churchill, a modest book, with much to be modest about.
---
Mr. Shepherd is Associate Archivist of The Catholic University of America, and is the creator and principal writer for The Archivist's Nook.
Further Reading
Andrew Dewar Gibb, With Winston Churchill at the Front (2016).
Martin Gilbert, Winston S. Churchill, vol. 3, The Challenge of War 1914-1916, Hillsdale College Press, 2008.
Martin Gilbert, ed., The Churchill Documents, vol. 7, The Escaped Scapegoat: May 1915 – December 1916, Hillsdale College Press, 2008.
Douglas Russell, Winston Churchill, Soldier: The Military Life of a Gentleman at War (2005).
Richard Freeman, "Unsinkable": Churchill and the First World War (2014).
Bradley P. Tolppanen, "Churchill Rejoins the Ranks," Military History, November 2015.
Adam Marshall, "Churchill's First World War," BBC4 CD.
Churchill Project Articles
Stay In Touch With Us
Subscribe now and receive weekly newsletters with educational materials, new courses, interesting posts, popular books, and much more!