Articles

Churchill, the Jews and Israel – Part 2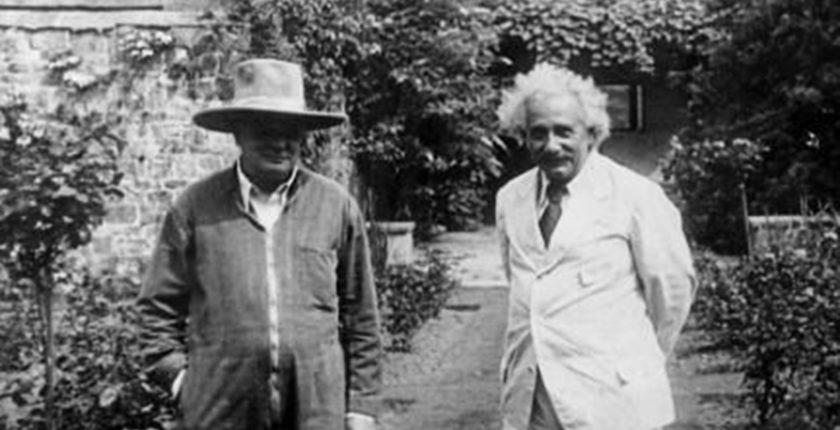 This account is dedicated to the memory of Elie Wiesel (1928-2016): a Churchillian among men, who never gave in, and left the world better than he found it. —RIC
A fresh look at Churchill and Jewry, from an address to Ambassador and Mrs. Barak and the Sir Winston Churchill Society of Ottawa at Kinneret, residence of the Ambassador, 16 June 2016.
Part 2: The Greatest Horror
The Rise of Hitler
What culminated in the Holocaust had its origins in the early 1930s, which brought new challenges and dangers to liberty and to the Jews. Having run against von Hindenburg in the presidential elections of 1932, Adolf Hitler became chancellor of Germany in 1933. In what would have been a true irony, Churchill (then in his political wilderness) and the rising Hitler almost met in Munich in August 1932. Churchill was there to do research on his four-volume biography of his ancestor, the First Duke of Marlborough.1 At Churchill's Munich hotel, Ernst "Putzi" Hanfstaengl—as a Harvard alumnus, I hate to admit he too was a Harvard grad, Class of 1909, who returned to Cambridge in 1974 for his 65th Reunion—introduced himself to Churchill and suggested a meeting. He was at the time Hitler's overseas press secretary, and an intimate of Hitler's, though he came to be repulsed by Nazi excesses and would ultimately flee Germany for his life. Hitler, he told Churchill, came to the hotel every day at 5pm.
Churchill was willing to meet the Nazi leader, but challenged Hanfstaengl on Hitler's anti-Semitic views: "Why is your chief so violent about the Jews? I can quite understand being angry with Jews who have done wrong or are against the country, and I understand resisting them if they try to monopolise power in any walk of life; but what is the sense of being against a man simply because of his birth?" Churchill added, "Tell your boss from me that anti-Semitism may be a good starter, but it is a bad sticker."
Hanfstaengl left to see Hitler, who refused the meeting, saying Churchill was out of power and of no consequence. Hanfstaengl duly advised Churchill that the encounter was off. As Churchill later explained, "Thus Hitler lost his only chance of meeting me. Later on when he was all-powerful, I was to receive several invitations from him. But by that time a lot had happened, and I excused myself."2
Of Hitler, Churchill said many things, among which was this, the day before the German invasion of Russia: "I have only one single purpose—the destruction of Hitler—and my life is much simplified thereby. If Hitler invaded Hell, I would at least make a favourable reference to the devil in the House of Commons." And "I hate nobody except Hitler—and that is professional." But no picture is as vivid and palpable as Churchill's introduction to the Fuehrer in his memoirs of the Second World War. After Hindenburg, Churchill wrote,
mighty forces were adrift, the void was open, and into that void after a pause there strode a maniac of ferocious genius, the repository and expression of the most virulent hatreds that have ever corroded the human breast—Corporal Hitler.3
Churchill's Wilderness Years
In June 1929, following the election of a Labour Government, Churchill resigned as Chancellor, and set out on a trip across Canada and the U.S., writing a series of articles, "Mr. Churchill's Impressions," for papers in Britain, as well as North America.
While out of power politically, he was not at all inactive. He wrote consistently of the dangers of German militarisation and the folly of the British failure to stay abreast of that threat with her own armaments. In 1933, he warned of a developing pogrom in Poland, which then had a Jewish population of 3,000,000. He met with Einstein, who sought Churchill's help in the "export" of German scientists from Germany, but encountered obstacles at Bristol University, where he was chancellor. He and Clementine visited the Middle East, including Palestine, aboard the yacht of his close friend, Lord Moyne, who was to be assassinated there ten years later.
In November 1935, the Conservatives under Stanley Baldwin were returned to power but Churchill was not invited to join the Cabinet. That month, he wrote a blisteringly negative article on Hitler in the Strand, in which he underscored the plight of the Jews:4
"No past services, no proved patriotism, even wounds sustained in war, could procure immunity for persons whose only crime was that their parents had brought them into the world. Every kind of persecution, grave or petty, upon the world-famous scientists, writers, and composers at the top to the wretched little Jewish children in the national schools, was practised, was glorified, and is still being practised and glorified."
I will not spend more time on the rise of Hitler, the invasion of Czechoslovakia and Poland and the early part of World War II. Suffice it to say for our purposes that, thanks to Churchill's 1922 White Paper, the Jewish population of Palestine grew from 80,000 to 380,000 between 1922 and 1936. While the Arab population also grew, the right of the Jews to immigrate to Palestine was firmly established.
The Peel Commission and Partition
The Palestine Royal Commission, known popularly as the Peel Commission, called Churchill before it on 12 March 1937. Although his testimony at the time remained secret, it is known today. Forcefully, he interpreted the essence of the Balfour Declaration, that
we committed ourselves to the idea that some day, somehow, far off in the future…there might well be a great Jewish State there, numbered by millions, far exceeding the present inhabitants of the country and to cut them off from that would be a wrong.5
As expected, the recommendation of the Peel Commission, on 7 July 1937, was partition of Western Palestine into a Jewish State and an Arab State. Chaim Weizmann himself had favoured this solution, weighing now-but-small as more important than later-but-possibly-larger.
The Zionist revisionist leader Vladimir Jabotinsky took the opposite view. On the one hand, he argued, the proposed Jewish state was too small to be defended against sustained Arab attack from outside; on the other, it offered no room for significant Jewish immigration. This was, remember, before the Second World War and needs arising out of the Holocaust.
Churchill took Jabotinsky's side; he also opposed Partition. The policy of Partition, he warned, "will not lead away from violence but into its very heart; will not end in peace, but in war."6
The Chamberlain Government and the 1939 "Black Paper"
Moreover, the British were somewhat beholden to the Muslim world. Apart from anything else, in her Indian colonial possession, Britain ruled the world's largest Muslim population. Britain was also extremely dependent on Egypt and Iran, the former with respect to the security of the Suez Canal, the latter for oil supplies. In the Spring of 1939, there was mounting pressure on the Chamberlain Government to stop any Jewish immigration into Palestine. On 20 April 1939, at the Cabinet Palestine Committee meeting, Chamberlain stressed that it was of "major importance…to have the Moslem world with us." He added, "If we must offend one side, let us offend the Jews rather than the Arabs."
The Cabinet perspective culminated in a new White Paper, called the "Black Paper" by the Jews, issued by the colonial secretary in May 1939. It declared the intention of the Government to ensure a permanent Arab majority and Jewish minority in Palestine. There was to be a strict limitation of 75,000 Jewish immigrants in total over the next five years, to be followed by Arab approval for any additional Jewish immigration. Churchill argued strongly against it, calling it a breach of the Government's solemn engagements and the abandonment of the cornerstone Balfour Declaration; "there is the end of the vision, the hope, the dream."7 Notwithstanding Churchill's entreaties, the Palestine White Paper was adopted by a vote of 268 to 179.
Churchill becomes Prime Minister
The debates over Palestine were interrupted by the coming of war in September 1939. By early May 1940, Parliament was increasingly unhappy with Chamberlain's conduct of the war. Samuel Hoare, Viscount Templewood, was one of those who secretly asserted that Churchill was not a suitable candidate to succeed Chamberlain as prime minister. To buttress his argument, he drew up a list of what he called "Winston's mistakes," one of which was "Pro-Zionist row over land settlement in Palestine."
As Sir Martin Gilbert has pointed out, it was, oddly enough, a good thing that it was not the Zionists who would determine the next prime minister.8 Churchill might otherwise have been seen as, heaven forbid, the choice of the Jews. That said, Gilbert recorded the grateful Jewish Palestinian reaction to Churchill's appointment on 10 May 1940, the day Hitler invaded Holland, Belgium, Luxembourg and France.
Ben Gale, a Palestinian Jew, told Gilbert that, in the middle of a lecture that day in Tel Aviv, when the speaker was interrupted by the announcement that Churchill had become prime minister, "Everyone in the large hall stood up and cheered wildly. With Churchill at the helm there was now hope for the Jews of Palestine!"9 None except in German-occupied Europe could then imagine the unspeakable horror of the Holocaust.
There was also hope for the Allies generally, a fact appreciated by the then-chairman of the Jewish Agency Executive, David Ben-Gurion, who was destined to become the first Prime Minister of the State of Israel. Coincidentally, he had arrived in Britain only ten days before Churchill took over. In a letter to his wife after the evacuation of Dunkirk (May 28th to June 3rd), Ben-Gurion wrote of Churchill's candour. "Our thankfulness at the escape of our Army and so many men, whose loved ones have passed through an agonising week," Churchill had said, "must not blind us to the fact that what has happened in France and Belgium is a colossal military disaster." Ben-Gurion remarked: "Only a great man who believes in his strength can allow himself to say such bitter words—and before the entire nation."10
There were many other enduring Churchillian words: "I have nothing to offer but blood, toil, tears and sweat";11 "We shall defend our Island, whatever the cost may be….We shall never surrender";12 "Let us therefore brace ourselves to our duties, and so bear ourselves that, if the British Empire and its Commonwealth last for a thousand years, men will still say, 'This was their finest hour'";13 and "Never in the field of human conflict was so much owed by so many to so few."14
In that last speech, on August 20th, we should not forget Churchill's less well-known observation: "Since the Germans drove the Jews out and lowered their technical standards, our science is definitely ahead of theirs." This was a Churchillian nod to Los Alamos, New Mexico; Oak Ridge, Tennessee; and the Manhattan Project.
Numerous wartime episodes make Churchill's sympathies clear. He favoured a more lenient treatment of alien internees and encouraged their joining the British army. He favoured the arming of the Jews in Palestine. He refused General Wavell's indecent order that the survivors of the Haganah's bombing of the Patria in Haifa Harbour be shipped to Mauritius. By 1941, Churchill was taking steps to forestall the 1939 White Paper's goal of an Arab majority in Palestine, even defending illegal immigration. And in April 1942, he advised his War Cabinet colleagues that he could not "in any circumstances contemplate an absolute cessation of immigration into Palestine at the discretion of the Arab majority [emphasis mine]," contrary to the terms of the 1939 White Paper.
Churchill did all this despite the fact that a majority of his wartime Cabinet never shared his Zionist aspirations. Worse yet, you may be shocked to learn that the Private Secretary to Anthony Eden, then Britain's Foreign Secretary (and later Prime Minister), wrote, "Unfortunately [Eden] is immovable on the subject of Palestine. He loves Arabs and hates Jews."15
The Holocaust
The story of the Jews in the Second World War of course centres on the Holocaust, although that word was not in common usage to describe Hitler's Final Solution until decades later. When deportations to the death camps began in July 1942, reaching a crescendo a few months later, Churchill was quick to react. On 8 September 1942, he declared to the House of Commons:
When the hour of liberation strikes in Europe, as strike it will, it will also be the hour of retribution. … [T]hose who are guilty of the Nazi crimes will have to stand up before tribunals in every land where their atrocities have been committed, in order that an indelible warning may be given to future ages and that successive generations of men may say, "So perish all who do the like again."
Indeed, earlier on, in his broadcast of 24 August 1941,16 Churchill had made it clear that "We are in the presence of a crime without a name."
The question that many still seek to understand is the treatment by the Allies of Holocaust death camps, most notably Auschwitz. When did the true nature of that camp come to light? What was done? What was not done, and why? First, the timing: Two Czech escapees from Auschwitz—Rudolf Vrba (who moved to Canada in 1967, testified against Ernst Zundl in 1985, and died in Vancouver in March 2006) and Alfred Wetzler (who lived out his life in Slovakia)—delivered their reports in July 1944. In the timespan of the Holocaust, it was very late in the day. Churchill learned of their report on July 7th; the same day, he sent a memo to Foreign Secretary Anthony Eden:
Is there any reason to raise these matters at the Cabinet? You and I are in entire agreement. Get anything out of the Air Force you can and invoke me if necessary.17
Sir Martin Gilbert noted the singularity of this note. In it, Churchill "did something I've not seen on any other document submitted to Churchill for his approval: He wrote on it what he wanted done.…I have never seen a minute of Churchill's giving that sort of immediate authority to carry out a request." On July 11th, Churchill wrote again to Eden:
There is no doubt that this is probably the greatest and most horrible crime ever committed in the whole history of the world, and it has been done by scientific machinery by nominally civilized men in the name of a great State and one of the leading races in Europe….It is quite clear that all concerned in this crime who may fall into our hands, including the people who only obeyed orders by carrying out the butcheries, should be put to death after their association with the murders has been proved.
Ultimately, the Allies chose not to bomb either Auschwitz or the rail lines leading to it. Whether that was or was not the right course of action continues to be debated to this day. We cannot embark on, much less resolve the debate here. Nor is it central to understanding Churchill's long-standing support of the Jews and Zionism.
After all, the reasons that were behind the American and British determination not to bomb either the camp or the rail lines leading to it were not based on the Allies' attitude toward the Jews, but rather, primarily speaking, on military factors. These included the deflection of military resources from the priority of defeating the Nazis, uncertainty over the strategic ability of air forces to achieve the bombardment goals, the expected ability of the Nazis to rapidly rebuild the rail lines, and the fear of Jewish leaders that thousands of Jews in the camps would be killed by otherwise well-intentioned bombs.
Apart from his abhorrence of the Holocaust, Churchill did not drive the military agenda in this regard. Nor did Roosevelt. But the bottom line is that Churchill never stopped his drive for a National Home for the Jews. He did so despite the terrorist tactics of the Irgun and the Stern Gang, which he considered counter-productive. (Two Stern Gang members assassinated Lord Moyne, who had been converted to the Zionist cause by Churchill, in Cairo in November 1944, shortly before Weizmann was slated to travel to meet him there. As an aside, Churchill did insist that the assassins be executed, which happened as the result of his pressures.) But, while angered by the terrorist acts, not even the killings and kidnappings deterred him in his support for the creation of a Jewish state.
The End of the British Mandate and the Creation of Israel
As Leader of the Opposition after July 1945, Churchill was bitter about the failures of the postwar Labour government to honour the original principles of the Balfour Declaration. Nonetheless, as a part of its policies, Attlee's government strongly favoured the termination of the British Mandate. On 14 May 1948, it did come to an end.
Ben-Gurion proclaimed independence and the State of Israel was immediately recognized by the United States and Soviet Union. The predictable invasion by the Arabs followed. But there was no recognition by Britain. Churchill could not abide this. "It seems to me that the Government of Israel which has been set up at Tel Aviv cannot be ignored and treated as if it did not exist," he told the House of Commons.18 By December 10th, although nineteen countries had recognized Israel, Britain was still not among them. Recognition was delayed until 29 January 1949. Less than a month later, Israel signed armistices with Egypt and Lebanon, and was close to the conclusion of another with Jordan. Not without its trials and tribulations, the State of Israel had become a reality. Churchill played a critical role in that evolution.
Churchill's support for Israel had been undaunted. He constantly referred to himself as "a Zionist from the days of the Balfour Declaration" and, in a letter to Weizmann just after he became prime minister again in 1951, "an old Zionist like me."19 Less than a year after independence, Churchill had assured American Zionist leaders in New York:
Remember that I was for a free and independent Israel all through the dark years when many of my most distinguished countrymen took a different view. So do not imagine for a moment that I have the slightest idea of deserting you now in your hour of glory.20
As Gen. Spears said, "even Winston had a fault; he was too fond of Jews." For that fault we should all be grateful.
Featured Image: Albert Einstein visiting Churchill at Chartwell, 1933. (Reuters)
---
Footnotes
1 Marlborough: His Life and Times (London: Harrap, 1933-38).
2 The story is engagingly told by Churchill in The Gathering Storm (London: Cassell, 1948), 65-66, and is recounted in Gilbert, 98.
3 Churchill, Gathering Storm, 9.
4 Churchill, "The Truth about Hitler," Strand Magazine, November 1935, 10, 21.
5 Gilbert, 112.
6 Ibid., 133.
7 Once again, Churchill's important speech on the White Paper was separately published as What Mr. Churchill Said in 1939 about the Palestine White Paper, London: The British Association for the Jewish National Home in Palestine, 1939.
8 Gilbert, 171.
9 Ibid.
10 Ibid., 174.
11 Speech of 13 May 1940 in the House of Commons.
12 Speech of 4 June 1940 in the House of Commons.
13 Speech of 18 June 1940 in the House of Commons.
14 Speech of 20 August 1940 in the House of Commons.
15 Gilbert, 190.
16 Churchill's broadcast to the world following his meeting with President Roosevelt at Placentia Bay and the signing of the Atlantic Charter.
17 The Churchill minutes of 7 and 11 July 1944 are cited in Gilbert, "Churchill and the Holocaust: The Possible and Impossible", International Churchill Society 25th Anniversary International Conference, Washington DC, 8 November 1993.
18 Churchill's statement in the House on 10 December 1948, §717, quoted in Gilbert, 273.
19 Gilbert, 282.
20 Churchill, 29 March 1949, quoted in Kay Halle, Irrepressible Churchill, Cleveland: World, 1966, 90, and in Gilbert, 280.
Churchill Project Articles
Stay In Touch With Us
Subscribe now and receive weekly newsletters with educational materials, new courses, interesting posts, popular books, and much more!