Articles

Churchill and the Loss of Eastern Europe
By

RICHARD M. LANGWORTH

|

December 15, 2015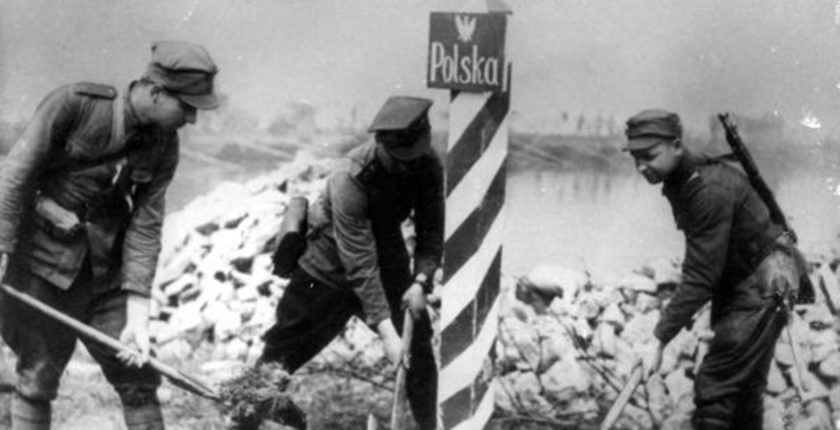 Q: I have sent a few emails to you about Dr. Arnn's book Churchill's Trial, asking why Churchill sold Eastern Europe to Stalin. ​Eastern Europeans do not look admiringly at Mr. Churchill…like my father who fought with the British, in his Polish uniform.—C.M., via email.
---
Being part Latvian and having been there twice, I well understand those Eastern European attitudes. But this is a complicated subject which requires some background. Years ago I edited a book of speeches in which two passages are exactly on your topic. The book was Churchill Proceedings 1994-1995, a digest of presentations at two international Churchill conferences—available to readers in pdf format.1
At the 1995 conference, William F. Buckley Jr. (pages 80-81) correctly addressed the problem when he quoted Churchill after the Yalta conference of 1945: "All the Balkans except Greece are going to be Bolshevised, and there is nothing I can do to prevent it. There is nothing I can do for poor Poland, either."
It was becoming clear that Stalin's promises about free elections in Poland were lies, and with the Red Army in absolute control of most of eastern Europe, there was nothing to be done. Mr. Buckley concluded: "Mr. Churchill had struggled to diminish totalitarian rule in Europe which, however, increased."*
At that same Boston conference, Dr. Larry Arnn described what Churchill did—keeping Greece out of Stalin's grasp—as "the best he could do in the situation that prevailed."2
There are things we need to know of this, Dr. Arnn said—one of which was that until Hitler, the Soviet Union was "one of the worst things that ever happened to the world." Against Hitler, it became an ally. Its participation was fundamental. Churchill thought that maybe there would be a change after the war, that their wartime comradeship could lead to an "easement" in Soviet attitudes. He was disappointed in that hope, as we know. We must also be aware, Dr. Arnn continued, that World War II resulted in "a massive redefinition of world power. And there was not really very much that Churchill could do about those facts, except the best he could."
In the process of editing Hillsdale's newest book in the Churchill biography, Document Volume 19: September 1943 – April 1944, I offered a footnote which has some bearing on the matter:
Stanisław Mikołajczyk (1901-1966). Prime Minister of Polish government-in-exile 1941-45. Prime Minister of Polish National Unity Government 1945-47. Mikołajczyk tried to accommodate Churchill's hoped-for demarche with Stalin over postwar Poland by joining the so-called unity government after the war. Though he initially commanded a majority, he was thwarted through rigged elections and resigned. Facing arrest, he left Poland in 1947; greeting him in London, Churchill said he was lucky to get out of alive. He emigrated to the United States and died in 1966. He remains were returned to Poland and interred with honors in 2000.
---
* William F. Buckley, Jr., "Let us Now Praise Famous Men," Boston, 27 October 1995, excerpt:
"Mr. Churchill had struggled to diminish totalitarian rule in Europe which, however, increased. He fought to save the Empire, which dissolved. He fought socialism, which prevailed. He struggled to defeat Hitler, and he won. It is not, I think, the significance of that victory, mighty and glorious though it was, that causes the name of Churchill to make the blood run a little faster. He spoke diffidently about his role in the war, saying that the lion was the people of Britain, that he had served merely to provide the roar. But it is the roar that we hear when we pronounce his name.
"It is simply mistaken that battles are necessarily more important than the words that summon men to arms, or who remember the call to arms. The battle of Agincourt was long forgotten as a geopolitical event, but the words of Henry V, with Shakespeare to recall them, are imperishable in the mind, even as which side won the battle of Gettysburg will dim from the memory of those who will never forget the words spoken about that battle by Abraham Lincoln. The genius of Churchill was his union of affinities of the heart and of the mind, the total fusion of animal and spiritual energy."
---
1 For a pdf copy of this work email [email protected]
2 Larry P. Arnn, Churchill's Trial (Thomas Nelson, 2015), 107-110.
Churchill Project Articles
Stay In Touch With Us
Subscribe now and receive weekly newsletters with educational materials, new courses, interesting posts, popular books, and much more!