Articles

Churchill and Colonist II: The Story of Winston Churchill and His Famous Race Horse – by Fred Glueckstein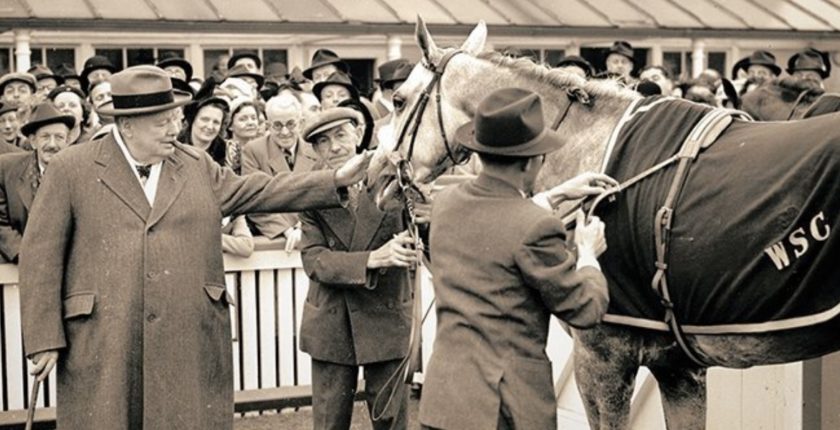 Fred Glueckstein, Churchill and Colonist II The Story of Winston Churchill and His Famous Race Horse (iUniverse, 2014). 108 pages. Hardcover $21.50, Kindle 3.99.
---
Another example of the specialized material a determined author can pull together on Churchill is this account of the statesman's post-World War II fling with thoroughbred horse racing, starring his best-known competitor, Colonist II. The author reaches back into Churchill's early life to document his interest in horses, which began with his military career as a cavalry officer, and his days off duty playing polo, in which WSC was proficient. He was still playing the game into his fifties, and "riding to hounds" in his seventies.
Acquired in 1949, the French colt Colonist II won or placed in eighteen of twenty-four races. The horse was heavily backed by the public, who held him a national favorite. (This, grumbled Chartwell staffers who also backed him, greatly lowered the odds!) Glueckstein offers a detailed account of Colonist and several other distinguished Churchill horses. In all, he says, they won seventy-one races worth $168,000 (about $1.5 million in today's money). An appendix by Katherine Thomson lists all Churchill's brood mares and race horses. Colonist himself was injured in 1951 and auctioned off for stud—something Churchill had hitherto manfully resisted: "To stud? And have it said that the Prime Minister of Great Britain is living off the immoral earnings of a horse?"
Churchill Project Articles
Stay In Touch With Us
Subscribe now and receive weekly newsletters with educational materials, new courses, interesting posts, popular books, and much more!