Articles

Churchill and the Litigious Lord Alfred: Two Trials and a Sonnet (Part 1)
The Lord Alfred story begins with the Battle of Jutland. Above: HMS Southampton at Jutland, 30 May 1916, by William Lionel Wylie (1851-1931). Preliminary study for a finished watercolor. German salvos (shown too close together) are falling short of the four-stack cruiser (also not accurately portrayed). The sketch was a highly effective portrait of an inconclusive battle. (Wikimedia Commons, public domain)
---
2 June 1916
Winston Churchill was surprised by an invitation to the Admiralty. Advisers to Arthur Balfour, his successor as First Lord, wanted his views—for public release—on the Battle of Jutland.
Just two weeks earlier, he had been highly critical of Balfour for discontinuing Churchill's successful bombing of German zeppelin sheds.
Now Balfour needed his support. The press had inaccurately reported the North Sea encounter between the British and the German Fleets as a defeat. True, fourteen British ships sank and 6000 sailors perished. The Germans lost only eleven ships and 2500 sailors, but Churchill knew war was not a cricket match: That was not how you kept score.
* * *
Churchill agreed to help. He dictated a public "appreciation" on Jutland that took an optimistic view. At best, he wrote, the battle was a draw that exposed the inferiority of the German High Seas Fleet. It removed lingering doubts that the Germans had more naval surprises in store. And it left the British Navy with the same margin of superiority it enjoyed before the battle.
This last point was key. Worldwide control of the oceans was critical to an island people with vast dominions throughout the globe. Without it, Britain's survival was in peril. Not so with Germany, a land-based power in the center of Europe. British Commander Admiral Jellicoe was the one man, Churchill wrote, who could "lose the war in an afternoon."
Faced with that opportunity on 31 May 1916, in the North Sea, Jellicoe had not lost. While he was not as aggressive as some would have liked, Churchill didn't care. Jellicoe had been following previously agreed grand strategy crafted while Churchill was at the Admiralty helm.
Enter Lord Alfred
Initial reports on Jutland caused British stocks to suffer dramatic drops on the New York Stock Exchange. One side effect of the Admiralty's release of Churchill's "appreciation" was that stocks promptly bounced back. Little did Churchill realize at the time that the simple act of preparing, at his government's request, a favorable postmortem of the Battle of Jutland would lead him seven years later into playing a major role in two prominent libel trials within six months.
The trials involved Lord Alfred Douglas, a notorious British literary figure, son of the Marquess of Queensbury. Douglas accused Churchill of plotting with Jewish financiers to manipulate stock exchanges through issuance of false communiqués on Jutland. The two trials involved identical fact situations but entirely different legal standards. They inadvertently but presciently illustrated how modern American and English libel law could arrive at a different result in a defamation action involving both the same facts and the same public figure.
26 April 1923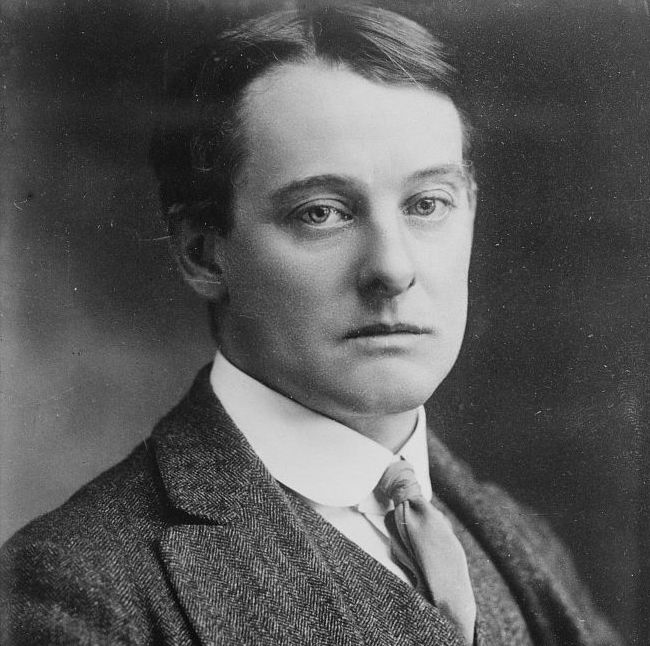 Lord Alfred Douglas was angry. This was not an unusual condition. A convert to Catholicism, he was something of a puritan in later life. Notwithstanding, he was still best known for his scandalous affair with Oscar Wilde just before the turn of the century. Their relationship had played a prominent role in the latter's conviction and imprisonment for "gross indecency and procuring"—a conviction brought about through a campaign waged by Lord Alfred's outraged father, the man who had formulated the modern rules of boxing. According to Douglas's biographer, H. Montgomery Hyde, the scandal left Lord Alfred, now in his fifties, aggressive and quarrelsome. With "a permanent chip on his shoulder," he was apt to take offense easily." And when Douglas took offense, he frequently ended up in court as a libel plaintiff or defendant.
Now Lord Alfred was infuriated. A Conservative newspaper with which he usually agreed, The Morning Post, had fired a broadside: "It must no longer be a paying proposition," the paper wrote, for Douglas "to invent vile insults against the Jews." The "invention" to which The Morning Post referred was a series of Douglas articles in an anti-Semitic weekly, Plain English.
Douglas believed he had been defamed.
* * * 
Lord Kitchener, Minister of War in 1916, had been killed when his warship bound for Russia struck a mine. Douglas claimed he was murdered by a Jewish conspiracy to keep him from reaching Russia and preventing the Bolshevik revolution. Another article accused Churchill of issuing an initial false report about Jutland causing a decline in stock prices. Churchill then issued a more optimistic report a day later. The Jewish financiers profited and Churchill's friend Sir Ernest Cassel sent him £40,000 ($2 million in today's money). Clearly, Churchill was in the employ of Jewish conspirators.
Douglas instructed his solicitors to sue for libel. He had not "invented" anything. There were sources for his stories. He believed them. His pleadings alleged that the plain meaning of the words in The Morning Post were that he knew the articles to be untrue. He had published them anyway in order to make money.
The First Trial: 17 July 1923
Trial commenced before Mr. Justice Salter with Arthur Comyns Carr representing Lord Alfred. Patrick Hastings—called by some "the finest cross-examiner seen in the courts in this century"—represented The Morning Post. Douglas testified in direct examination that he had no prejudices against Jews and had many Jewish friends. He claimed that all the articles were based on information received by him or in his possession. He believed them to be true.
Douglas identified his primary source as a former British Secret Intelligence Service officer, Captain Harold Spencer. An American of uncertain mental stability, Spencer had been discharged by the army medical board in September 1917. Douglas said Spencer told him that he and Churchill had lunched in Dundee in 1919. There Churchill had confirmed, "We did it to get the money out of the Yanks." Douglas also testified that the prominent surgeon Sir Alfred Fripp told him that Cassel had given Churchill £40,000 after Jutland.
Notwithstanding his client's testimony, Comyns Carr did not argue to the jury that Douglas's articles about Churchill were true. He rightly considered it his job was to win the case, not prove the articles true. Hence, he claimed that his client had acted honestly and in good faith in publishing them. Indeed, after the plaintiff's case had been concluded, he advised the Court that he would decline to cross-examine any defense witnesses about the truth of the articles regarding Churchill or Kitchener.
* * * 
Patrick Hastings was playing a different game for the defense. He was going to show the articles were not true. He baited Douglas in cross-examination into repeating some of his more outrageous depictions of Churchill.
Hastings: "You say later on in reference to Mr. Churchill: 'It is true that by most subtle means and by never allowing him more than a pony ahead, this ambitious and brilliant man, short of money and eager for power, was trapped by the Jews. After the Jutland business, his house was furnished for him by Sir Ernest Cassel.' Do you mean to say that Mr. Churchill was financially indebted to the Jews?"
Douglas: "Yes, certainly."
Hastings: "Do you want to persist in that now?"
Douglas: "Of course I do."
Hastings: "Who were the Jews in whose clutches he was?"
Douglas: "Chiefly Cassel."
Balfour for the defense
The first defense witness, Arthur Balfour, did not appear in person. He had earlier a deposition and it was read into the record. He testified that he, not Churchill, had drawn up the first communiqué on Jutland issued on 3 June. Churchill had absolutely nothing to do with it. Balfour admitted that he had shown Churchill telegrams from the fleet after the battle, and asked him to write his own analysis to rebut "the misleading statements issued by the German Admiralty," which had claimed a German victory.
In keeping with his trial strategy, Comyns Carr declined to read his cross-examination of Balfour into evidence. His angered client, Lord Alfred, stormed out of the courtroom in protest. As a consequence, Hastings called Churchill as his next witness in Douglas's absence. Churchill flatly denied the accusations about Jutland and Cassel, calling them "an absolute lie". Churchill stepped down without being cross-examined by Douglas' barrister. Since Cassel had died in 1921, Hastings called only one more witness. It was W.D. Geddes, who had been Cassel's business secretary. Geddes testified that Cassel neither bought nor sold stocks for months before or after Jutland. Hastings rested and the case was sent to the jury.
Pyrrhic victory
The issue before the jury was identical to current American libel law involving public figures. What the jury had to determine was not whether the stories about Churchill and the Jews were true. The issue was whether, in publishing them, Douglas had acted in good faith or whether he had "invented" the stories. As the judge instructed, did he publish them neither knowing nor caring if they were true or false?
In U.S. libel law, neither knowing nor caring if a story is true or false is called "actual malice." This is what a public figure in the U.S. must demonstrate today in order to prevail in any libel case against the media.
The jury quickly found for Lord Alfred. Yet they awarded damages of only one farthing (1/4th of a penny) to Douglas. This signaled what they thought Douglas's reputation was worth. Justice Salter suspended the British rule that the prevailing party should recover costs and attorney fees from the other party. Instead, he directed each side to pay its own costs.
Douglas's lawyer had "won," but Hastings had instinctively understood what present-day American media defense lawyers have discovered in defending public figure libel trials: try the case on the truth. The jury won't forgive you if your media client gets the story wrong. The "actual malice" standard is best used on appeal if the media lose at trial. Unfortunately for Lord Alfred, the jury did understand the actual malice standard on which his counsel tried the case. He may have had sources, but the jury didn't forgive him for repeating lies about Churchill and the Jews. The contemptuous award of one farthing reflected this. As we shall see, Douglas learned nothing from the experience.
3 August 1923
Lord Alfred Douglas was unmollified. He told a friend that he had "won a great victory in spite of the miserable cowardice of my counsel."  He elaborated on this delusion in an incredible post-trial letter to Patrick Hastings: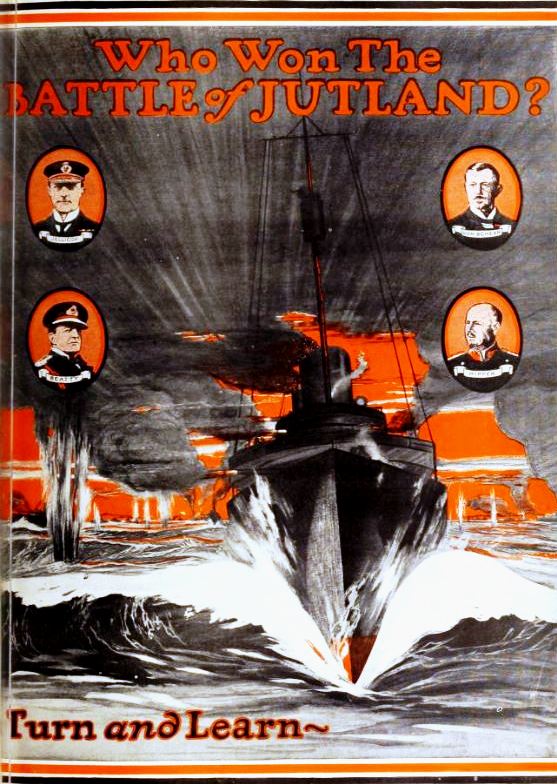 Your delightful clients and the gang behind them, including "dear Winston," may make the best of the fact that I was done out of the heavy damages which were my due, because my counsel had not the pluck to use the ample material with which I supplied him for cross-examining Churchill, and because he and you between you succeeded in keeping Balfour's cross-examination out. But you can tell them with my compliments that this action is only the first round.
On August 3rd Douglas addressed a meeting organized by "The Lord Kitchener and Battle of Jutland Publicity Committee." He repeated his accusations from Plain English about Churchill receiving a payoff after issuing a false account of the Battle of Jutland. He then dared Churchill to sue him for libel:
If the positions were reversed, if Mr. Churchill were editing a paper and if he printed in his column one-half, one-quarter, one-fifth of what I printed about him, I would have him round at Bow Street magistrates' court with his nose hanging over the edge of the dock to answer a charge of criminal libel. I promise you.
* * * 
No libel action from Churchill was forthcoming. Lord Alfred printed his speech in a pamphlet and distributed over 30,000 copies. He sent one to Churchill: "I challenge you to show your face in the witness box & answer the questions I shall put to you." What was he thinking? His biographer Hyde—also the biographer of Patrick Hastings—attempted to explain:
Taking the most charitable view…it was due to his ignorance of the law and his counsel's tactics that he reacted as he did. [His counsel] was quite justified in not cross-examining Churchill or any of the other defendant's witnesses, the reason being that such tactics would not have helped his client's case. There was no point in attempting to prove the truth…. The only question at issue was not whether the allegations were true or false but rather whether [Douglas] regarded them as being true when he made them, although they were in fact not so…. Brilliant as he had shown himself as a witness in earlier cases, this time he had brought his pitcher to the legal well once too often. The result was a warning which he chose to ignore with what were to prove tragic consequences to himself.
The consequences were swift. Police arrested Douglas on 6 November 1923, charging him with criminal libel. It was unusual to prosecute a criminal libel case involving someone like Churchill, who was no longer a government official. The Attorney General, Sir Douglas Hogg, believed that the libel directly related to work Churchill had done for the government at its request and that Churchill should not have to bear the expense of a private prosecution. Hogg decided to prosecute the case himself.
Concluded in Part 2.
The author
Michael McMenamin is the co-author of Becoming Winston Churchill, the Untold Story of Young Winston and His American Mentor and a contributing editor to Finest Hour and Reason magazine.
Churchill Project Articles
Stay In Touch With Us
Subscribe now and receive weekly newsletters with educational materials, new courses, interesting posts, popular books, and much more!